FHSU's Ganstrom has work on display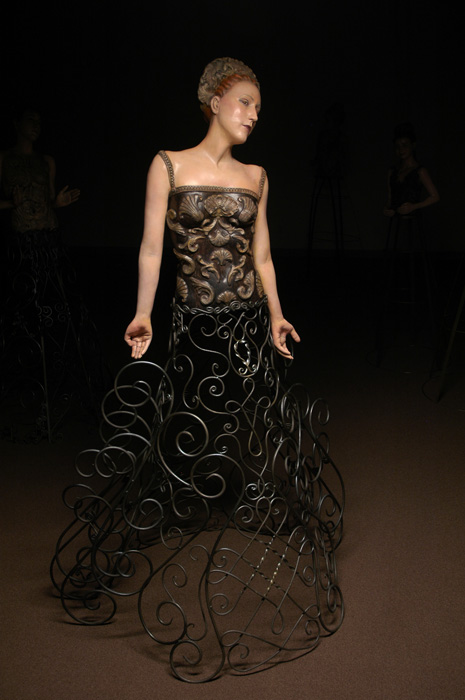 02/16/16 rg
Linda Ganstrom, professor of art and design at Fort Hays State University, published, "The Human Figure Symposium," in the November 2015-April 2016 issue of Ceramics Technical. The article is the result of an FHSU-supported professional development trip to Gatlinburg, Tenn.

Ganstrom also completed the jury selection of a competition, "Off the Table! Plates for the Wall." The exhibition accepted 35 pieces, which will be on display from Feb. 26 to March 25 at Missouri Western State University in St. Joseph.

Ganstrom said she selected as award winners: Best of Show, FHSU alumni Dennis Mitchell; first place, Sam Scott; second place, Tiffany Schmierer. Included in the exhibitions will be works by FHSU alumni Eric Stearns and Christina Lamoureaux and FHSU graduate student Eleanor Heimbaugh.

Ganstrom's art was installed in two exhibitions that will be part of the 2016 National Council on Education for the Ceramic Arts conference exhibition tour. "BIG Bell(e)" was installed at Bracker's Good Earth Clays in Lawrence, one of the sites for a pre-conference symposium and one of the Collector's Tour. Alumni Eric Stearns is also included in that exhibition, Ganstrom said.

"Strictly Figurative Invitational" will close March 20. Selected by curators Cathy Broski and Bernadette Esperanza Torres, this exhibition features works by figurative ceramic artists and leaders in the field who act as mentors to other artists. On March 4 is a First Friday reception for Kansas City, and the NCECA opening March 18. The receptions will be at The Carter Art Center Gallery at Metropolitan Community College at Penn Valley in Kansas City.