Use of drones topic of Science Café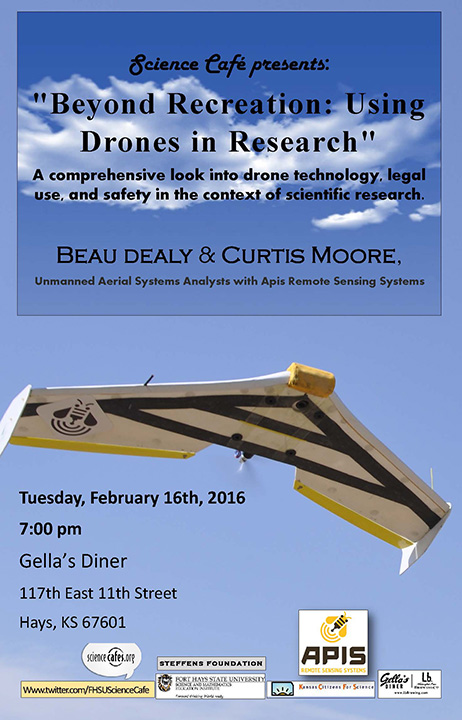 02/09/16 rg

HAYS, Kan. -- Beau Dealy and Curtis Moore, unmanned aerial systems analysts with Apis Remote Sensing Systems, will give a presentation at a Fort Hays State University Science Café at 7 p.m. Tuesday, Feb. 16, at Gella's Diner & Lb. Brewing Co., 117 E. 11th.

Dealy and Moore's presentation will give a comprehensive look into drone technology, legal use and safety in the context of scientific research.

This Science Café is sponsored by the FHSU Science and Mathematics Education Institute. Admission is free.