Nex-Tech Wireless makes $90,000 upgrades to Gross Memorial Coliseum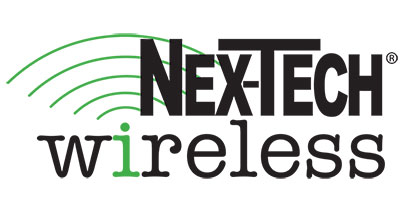 03/02/16 sds
HAYS, Kan. -- Nex-Tech Wireless recently spent $90,000 upgrading network facilities within Fort Hays State University's Gross Memorial Coliseum to provide faster data speeds to Tiger fans.

Upgrades to the wireless capabilities in the coliseum became necessary with an increase in the popularity and use of mobile devices at FHSU sporting events.

"There are a lot of people in and out of the coliseum throughout the course of a year," said Curtis Hammeke, FHSU director of athletics. "The building's capacity is approximately 7,000, and social media use has grown rapidly in recent years."

"Upgrading the system is going to really pay dividends in the experience that our fans have here," Hammeke continued. "Moving forward, I think we are well situated for the coliseum to be a place where audiences have exceptional wireless phone service and high-speed data capabilities."

Nex-Tech Wireless selected the OneCell platform from Airvana, which is capable of providing speeds of up to 66 Mbps to the end user. Speeds are up to 33 times faster in Gross Coliseum.

"The programs and applications that people are using have become increasingly bandwidth dependent," said Nathan Sutter, director of network operations at Nex-Tech Wireless. "The insatiable appetite for data combined with the number of people who are using smart phones in the relatively small area of the coliseum creates a unique challenge for mobile networks. The solution now in place ensures capacity and speed availability to suit current and future demands."

Nex-Tech Wireless also recently expanded its support for the Fort Hays State community by creating two new scholarships for university students.

The Nex-Tech Wireless Scholarship is a $1,000 award that supports students who live within the Nex-Tech Wireless coverage area and who are in good academic standing with the university. The Nex-Tech Wireless Employee Scholarship, worth $1,000, is awarded to Nex-Tech employees or immediate family members of employees who are also in good academic standing.

"The Nex-Tech Wireless scholarships are one way we can give back to the communities we serve and to help support tomorrow's leaders in their pursuits of higher education," said Jon Lightle, CEO and president of Nex-Tech Wireless.

Nex-Tech Wireless has been a proud partner of FHSU since 2005, but throughout 2015 they greatly expanded their support.

"We are honored to have a high-quality, higher-education institution such as Fort Hays State in our community," said Lightle. "The opportunities and exposure that FHSU brings to western Kansas and to businesses like Nex-Tech Wireless are invaluable."

Nex-Tech Wireless' commitment of partnership to FHSU underscores the company's dedication to making a difference in rural western Kansas. Based in Hays, Nex-Tech Wireless is owned by Rural Telephone, Golden Belt Telephone, Mutual Telephone and Tri-County Telephone. Nex-Tech Wireless has grown to employ more than 100 people and provides nationwide service for residents in nearly 50 locations spanning more than 40 counties.

To learn how to partner with Fort Hays State, contact the FHSU Foundation at 785-628-5620 or email foundation@fhsu.edu. To learn more about the FHSU Foundation, visit http://foundation.fhsu.edu.