Storm chaser and poet to present at FHSU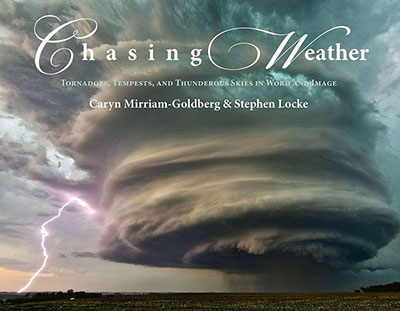 HAYS, Kan. -- Kansas Poet Laureate Emeritus Caryn Mirriam-Goldberg and storm chaser/photographer Stephen Locke will present "Chasing Weather: Tornadoes, Tempests, and Thunderous Skies in Work and Image" at 7 p.m. Tuesday, April 5, in the Black and Gold room of Fort Hays State University's Memorial Union. Admission is free and open to the public.

The presentation is a multimedia production featuring images and videos of wild weather matched with Mirriam-Goldberg's poetry.

Mirriam-Goldberg was the 2009-2013 Poet Laureate. She is the author or editor of 19 books, including the recently published "Poem on the Range: A Poet Laureate's Love Song to Kansas." Locke is a stills and motion photographer and professional storm chaser.

In addition to the presentation, workshops on poetry and photography will be at 3 p.m. on April 5. Mirriam-Goldberg will conduct the poetry workshop in Rarick Hall, room 312, while Locke will present a photography workshop in Rarick Hall, room 314. The workshops are also free of charge and open to the public.

The presentation and workshops are sponsored by the Becky P. and Mike Goss Distinguished Professor of Excellence in Teaching; the Departments of English, Art and Design, and Geosciences; the College of Arts, Humanities, and Social Sciences; and the College of Science, Technology and Mathematics.