Faculty research paper to be published in higher education journal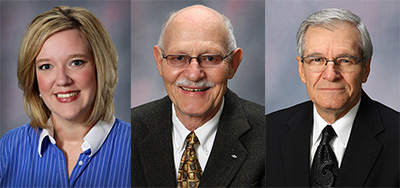 04/21/16
HAYS, Kan. - Three Fort Hays State University faculty members co-authored an article on digital content for the Journal of Higher Education Theory and Practice.

Faculty members Dr. Melissa Hunsicker Walburn, assistant professor of informatics, Dr. Robert Meier, professor of informatics, and Dr. Wally Guyot, professor of management, co-authored the paper, "From Books to Bits: Digital Content got a New Age," with Dr. Loretta Beavers, a professor at Southwest Virginia Community College in Cedar Bluff, Va.

The paper describes the factors contributing to higher education costs and legislative reaction to high costs charged by publishers, and explores trends that lower text usage.

It focuses on text and course materials as factors increasing the cost of attending school.

Open education resources, which are typically free, have been found to lower text and materials costs for students. The paper reports findings from a study about student preferences of OERs.