Science Café to present talk on photovoltaic research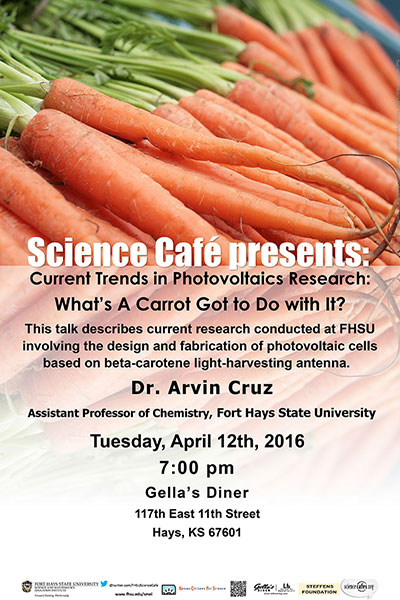 04/05/16 sds
HAYS, Kan. -- Fort Hays State University's Science Café will host "Current Trends In Photovoltaic Research: What's a Carrot Got to do with It?" at 7 p.m. Tuesday, April 12, at Gella's Diner in Hays.

The event, sponsored by the university's Science and Mathematics Education Institute, will be presented by Dr. Arvin Cruz, assistant professor of chemistry. Cruz will cover research conducted at FHSU involving the design and fabrication of photovoltaic cells based on beta-carotene, light harvesting antenna.

The event is free and open to the public.