Justice students volunteer in California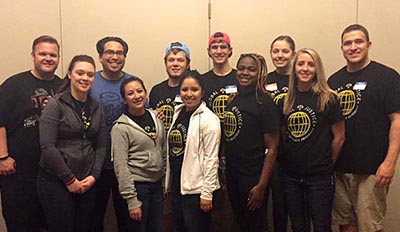 05/25/16 sds
The Global Justice Living Learning Community at Fort Hays State University recently volunteered in Los Angeles during a year-end educational trip.

The students volunteered with the Burrito Project, a local organization that meets once a month to make burritos for the residents of Los Angeles' Skid Row neighborhood. Students helped make and distribute burritos, as well as water, fruit, clothing and hygiene products.

In addition to volunteering, students toured the police headquarters and met with the Chief, Charles Beck, as well as visiting tourist locations in both Los Angeles and San Francisco, including Alcatraz Island and prison.

April Terry, instructor of criminal justice, and Troy Terry sponsored the trip.