Live. Learn. Lead. Learning Community completes service projects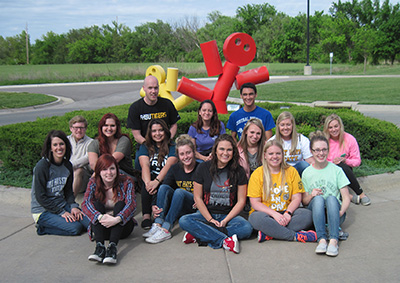 05/10/16 lds
Fort Hays State University's Live. Learn. Lead. freshman learning community students, peer academic mentors, and faculty members participated in three service projects from April 27 through April 29.

Live. Learn. Lead. is a group of 20-30 first-year students who share common interests, take classes together, live on the same floor and participate in activities together throughout the year that focus on leadership and service.

The community helped Bethesda Place, a non-profit organization serving men with mental disabilities, prepare its grounds for its annual open house. Students planted, weeded and performed general cleaning tasks.

Another L3 group traveled to Wichita to help a children's service agency called Rainbows United. The group participated in daily activities with children in three classrooms for 3-5 year-olds. The group also volunteered at the Sedgwick County Zoo, working in the pronghorn exhibit holding area.