SMEI finishes first two summer camps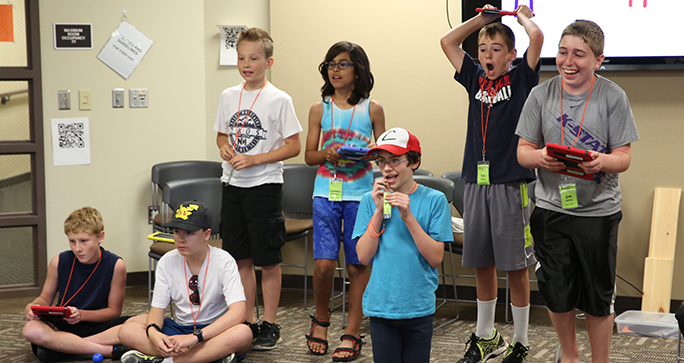 06/10/16 lds
HAYS, Kan. -- Fort Hays State University's Science and Mathematics Education Institute completed two summer robotics camps this week. Participants learned how to build, program and test LEGO robots using LEGO EV3 software.

Mornings from Monday through Thursday were dedicated to Robotics Adventure for Girls in grades six through eight. During the afternoons, the Robot-O-Rama camp was for middle school students.

SMEI summer camps are held each year and are open to elementary and middle school students.

For more information on SMEI, visit www.fhsu.edu/smei or contact Cari Rohleder at cbrohleder@fhsu.edu or 785-628-4743.