Docking Institute conducts poll for upcoming election, key issues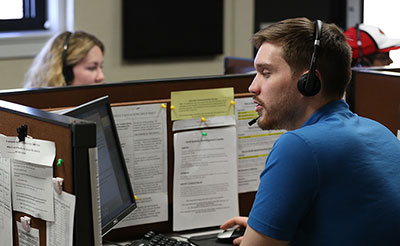 07/20/16 rg
HAYS, Kan. -- Fort Hays State University's Docking Institute of Public Affairs will release the results of a political poll in the Sunday, July 24 editions of sponsoring newspapers. The poll will measure Kansans' candidate and policy preferences on key issues.

The nine newspapers in the state sponsoring the poll are: The Hays Daily News, Salina Journal, Hutchinson Daily News, Garden City Telegram, Great Bend Tribune, Lawrence Journal-World, Topeka Capital-Journal, Wichita Eagle and Ottawa Herald. Poll results can also be found on the Docking Institute's website, www.fhsu.edu/docking on Monday.

Dr. Gary Brinker, director of the Docking Institute, said the poll will attempt to predict the winner of the First District congressional primary race between Republican incumbent Tim Huelskamp and challenger Roger Marshall as well as the presidential race between the major party nominees, Hillary Clinton and Donald Trump.

The results of the polling -- which is being conducted from July 11 through July 21 -- will also show the current state of satisfaction with Gov. Sam Brownback, President Barack Obama and Sen. Jerry Moran, along with policy preferences for guns, school funding and use of public facilities by transgender Kansans.