FHSU graduate student selected as first representative on advisory board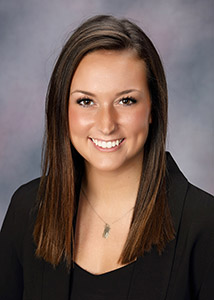 07/27/16 lds
HAYS, Kan. -- MacKenzie Orchard, a 2016 graduate of Fort Hays State University, has been selected as the FHSU ambassador for the high school and college advisory board with ICT S.O.S., an organization in Wichita that seeks to end domestic sex trafficking of minors in Wichita.

ICT S.O.S. is a project-based organization that acts as a liaison between specific local professional groups who work with trafficked youth and the Wichita volunteers who seek solutions.

Only one student per high school or university can be selected for the ambassador position. Orchard is the first FHSU representative on the advisory board for ICT S.O.S. She will begin her volunteer participation immediately and will travel to Wichita periodically to meet with other volunteers.

Orchard is a graduate of the Department of Criminal Justice and is now entering the Master of Professional Studies program with a concentration in criminal justice.