FHSU political science department receives No. 1 ranking in U.S.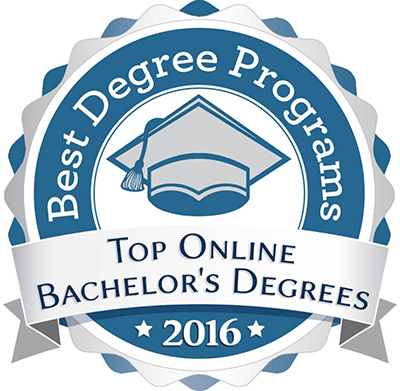 07/11/16
By Randy Gonzales
University Relations and Marketing
HAYS, Kan. -- The awards just keep coming for online learning in the Department of Political Science at Fort Hays State University. This time, FHSU has been named best in the country.

"Best Degree Programs" recently released the top 30 colleges in the nation for 2016 for best online Bachelor's of Political Science degree programs. The ranking -- with Fort Hays State No. 1 -- was created by reviewing school rankings by Forbes Magazine, the Princeton Review and U.S. News and World Report. An important component was undergraduate tuition cost.

"I was just thrilled," said Dr. Shala Mills, chair of FHSU's Department of Political Science. "We have been recognized before, but to be No.1 in the country, I was really delighted."

Dennis King, assistant vice president for Student Affairs, said the award reflected efforts in different areas of working together for the students.

"I think this ranking is a result of all the hard work from everybody across campus, focused on continuous improvement," King said. "We strive to keep education affordable both online and on campus."

Previously, the political science department was ranked No. 2 nationally in its Master of Liberal Studies (Public Administration concentration) online program by GetEducated.com. Also, the department was ranked No. 11 nationally by Social Science Careers for its online Bachelor of Arts in Political Science program.

"All three of these awards are recognized in online programming, and all three of them are recognizing programming for its quality and affordability," Mills said. "To me, when I see these three awards, I'm personally just really proud of Fort Hays State University and also of our department."

Mills praised both the full time and adjunct faculty as well as Micki Armstrong, the department's online degree program advisor.

"Just very proud of our institution and all the people who helped make that ranking possible," Mills said.

King said another notable online achievement for FHSU should take place this fall with the launching of online degree programs in accounting and computer science.

"The accounting program is going to be priced like our other undergraduate programs, which should make it hundreds of dollars less per credit hour," King said. "It makes it an amazing deal for any student who wants to study online."