New year at FHSU to launch with Fall Convocation Wednesday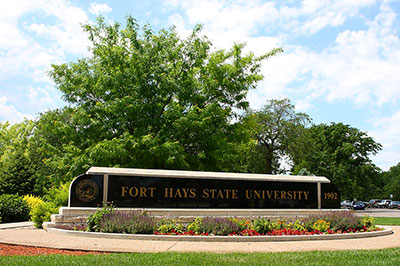 08/17/16 kb

HAYS, Kan. -- Fort Hays State University will officially kick off the 2016-2017 year at 8 a.m. Wednesday, Aug. 17, when the Fall Convocation begins in the Beach/Schmidt Performing Arts Center in Sheridan Hall.

As with the last two years, the price of admission is a non-perishable food item to stock Tiger Food Exchange, the FHSU food pantry.

Highlights are President Mirta M. Martin's State of the University address and the presentation of awards, including the university's highest honor, the President's Distinguished Scholar Award.

Dr. Graham Glynn, provost and vice president for academic affairs, will deliver the welcome at 8:05 a.m. followed by remarks from presidents of the Faculty Senate, University Support Staff Senate and Student Government Association.

A campus safety lecture by Chief Ed Howell, director of University Police, is scheduled for 8:25 a.m.

President Martin's address is scheduled to begin at 8:55 a.m.

After the State of the University, new faculty and staff will be introduced and Vice President for Technology Joy Hatch will deliver a technology update before remarks by Vice President for Student Affairs Joey Linn, Lisa Karlin, director of University Relations and Marketing, and DeBra Prideaux, executive director for alumni and governmental relations.

Next on the agenda is remarks by Jason Williby, president and CEO of the FHSU Foundation.

After a break, the presentation of awards is scheduled to begin at 10:10 a.m. In addition to the Distinguished Scholar, the president will name the Faculty Member of the Year, the winner of the Edmund Shearer Advisor of the Year, the John Heinrichs Outstanding Research mentor, Virtual College Adjuncts of the Year and the Closing the Loop Department Award.

Rounding out the morning before the closing reception, Provost Glynn will speak about academic affairs initiatives.