Faculty members in Department of Psychology publish chapter in encyclopedia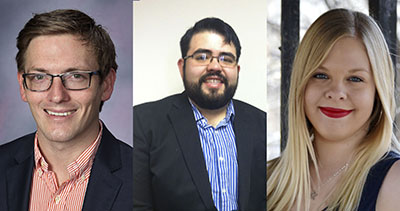 10/17/16 cu
HAYS, Kan. -- A chapter written by three researchers affiliated with the Fort Hays State University Department of Psychology was recently accepted for publication in the upcoming 10 volume Encyclopedia of Evolutionary Psychological Science.

Dr. Trey Hill, assistant professor of psychology, Arianne Fisher, a clinical psychology graduate student, and Adam Armijo a 2016 graduate of the M.S. program in experimental psychology, co-authored the chapter.

Their chapter examined the cost-benefit analysis of life-history theory, a popular theory in the field of evolutionary psychology.