Fort Hays State allies with EDUKAN to help streamline online education in Kansas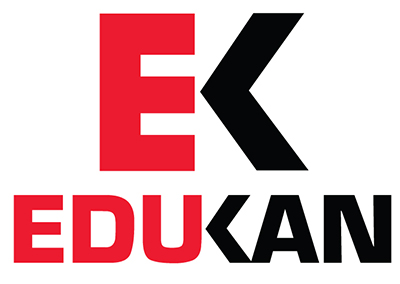 10/17/16 ek/kb
HAYS, Kan. -- Fort Hays State University has entered into a marketing alliance with EDUKAN, a consortium of six western Kansas community colleges, in providing online education to Kansas students.

The formal announcement of the partnership came in an earlier news release from EDUKAN.

Dr. Joey Linn, FHSU's vice president for student affairs, said the agreement marks an advancement in the university's relationship with the colleges in the EDUKAN consortium.

"Our offerings, combined with theirs, mean that one of the largest catalogs of online degrees is available to western Kansas," he said. "This expands the learning opportunities at the certificate, associate, bachelor, master and professional doctorate degree levels."

Fort Hays State's Virtual College has more than 45 online degree programs. The university entered the field of distance education in 1911 with correspondence courses. Its distance learning division has continuously evolved since then, assimilating advancements in technology and adapting to educational and social culture, becoming the Virtual College in 1997.

FHSU's fall 2016 enrollment of 14,658 students includes more than 6,500 online students as well as more than 3,300 in the university's foreign partners.

EDUKAN, whose distance education offerings include more than 205 courses year round with 19 certificate and AA degree programs, began in 1998 when the presidents of six western Kansas community colleges met to "evaluate an online means of offering courses to their student populations," according to the history on its website, www.edukan.org. The first courses available through the resulting cooperative, known as EDUKAN, became available in fall 1999.

The consortium comprises Barton Community College, Great Bend; Colby Community College; Dodge City Community College; Garden City Community College; Pratt Community College; and Seward County Community College, Liberal.



The agreement between FHSU and EDUKAN will simplify the process of moving from certificates to A.A.S. degrees and on to bachelor's and master's degrees. Students will have a clearer path and more course and program options, and credits will transfer more easily.

"In line with the continued shift in focus to value-based quality education, the new strategic alliance between EDUKAN and FHSU provides students with even greater opportunities for achieving their academic goals," said Esther Lahargoue, EDUKAN's chief executive officer, in the organization's announcement of the agreement.

EDUKAN and FHSU will also work together in co-branding and marketing efforts to provide information on the distance education options available to prospective students.