Next FHSU Management Development Center workshop to cover managing employee absences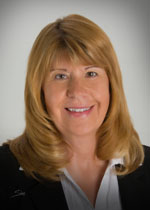 10/26/16 sw/kb
HAYS, Kan. -- A workshop on managing employee absences will be offered in November as part of the fall workshop series from the Management Development Center at Fort Hays State University.

"Absence Management: The Balancing Act -- Address the Issues and Stay Legally Compliant" will be from 1 to 4:30 p.m. Tuesday, Nov. 15, in FHSU Memorial Union Stouffer Lounge.

The workshop is for supervisors, managers and human resource representatives who want to learn the nuts and bolts of managing employee absences. Participants will learn how to identify excessive levels of absence and effective practices to address them.

In today's world of compliance requirements, employers often feel paralyzed in making decisions best for the company. In this workshop, participants will learn to overcome fear of litigation by making solid management decisions that are in compliance with the Americans with Disabilities Act (ADA) and the Family Medical Leave Act (FMLA). Real-life application will be provided in sample documents and mock case studies.

Ruth Bealer, organizational development manager at Midwest Energy Inc., will facilitate.

"Every industry is vulnerable to employee absences, whether due to long-term injuries, chronic illness, or an employee who calls in with little reasoning too frequently," said Bealer. "It's a sensitive topic for employers, but understanding the legalities of it will help an organization to manage the situation for the best outcome."

Each person who completes the workshop will receive a completion certificate. The cost is $119. Registrations received prior to Nov. 11 are appreciated. Hays Area Chamber of Commerce members are eligible for a 15-percent discount.

Registration is available online at www.fhsu.edu/mdc/workshops. To learn more about this workshop or receive discount codes, contact Conni Dreher by phone at (785) 628-4121 or by email at cdreher@fhsu.edu.