FHSU to host Entrepreneur Direct speaker series on Tuesday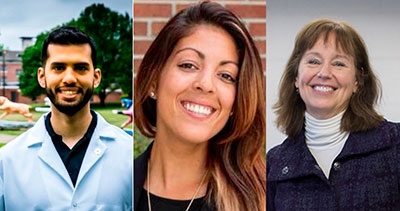 11/07/16 rg
HAYS, Kan. -- Science entrepreneurs will be featured in Fort Hays State University's fall 2016 Entrepreneur Direct Lecture Series. Isaac Rodriguez and Kayla Rodriguez Graff of SweetBio and Lisa Stehno-Bittel, president of Likarda, LLC, will speak on Tuesday, Nov. 8, from 10 a.m. to 11:45 a.m. in the Memorial Union's Fort Hays Ballroom.

SweetBio is a bioscience company bringing to market a membrane to be used in dental treatment. Likarda is the parent company of two bioscience companies. One is Likarda Animal Health, which produces kits to manage diabetes in diabetic dogs and cats. The other is LikardaBio, which supports pharmaceutical, nutraceutical and therapeutic development companies.

Entrepreneur Direct is a speaker series that features successful entrepreneurs in an informal setting that is accessible and free to students, faculty and the public.