FHSU's annual toy building event is Saturday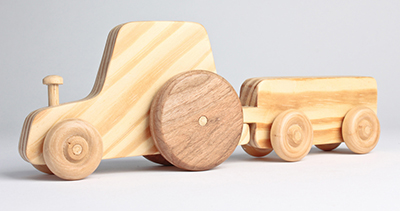 12/01/16 dgo
HAYS, Kan. -- Fort Hays State University's Department of Applied Technology is looking for volunteers to help build toys for young children Saturday, Dec. 3.

The department will assist with the Teaming Up For Tots program for the 27th annual Fred P. Ruda TUFT Day. This year's toy is an excavator, featuring a boom and bucket that is attached to a cab that swivels on a six-wheel chassis.

Toy building begins at 9 a.m. in Davis Hall's wood shop, room 150. Volunteers help FHSU staff and students build approximately 200 toys for children ages 3 to 5 who might otherwise not receive Christmas gifts.

This will be the swan song TUFT event for Davis Hall, as completion of the new 58,000-square-foot Center for Applied Technology and Sculpture is set for fall 2017.

Davis Hall's wood shop is set up as an assembly line with volunteers of all ages helping out. An adult supervisor is asked to accompany and supervise child volunteers.

For more information or to volunteer, contact the Department of Applied Technology at 785-628-4211.