Next FHSU Management Development Center workshop to cover effective presentations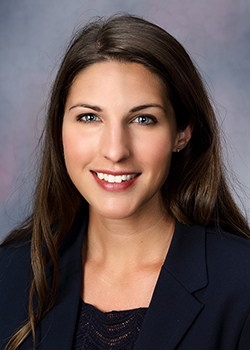 03/15/17
HAYS, Kan. -- As part of the spring workshop series from the Management Development Center at Fort Hays State University, a workshop on effective presentations will be offered in from 1 to 4:30 p.m. Wednesday, March 29, in the Memorial Union's Stouffer Lounge on the FHSU campus.

"Effective Presentation Skills" will teach participants how to create and deliver engaging presentations. Instruction will include effective public speaking skills, organizing and planning presentations, using effective verbal and nonverbal delivery, managing public speaking anxiety, and implementing best practices for creating and using visual aids.

Participants will have an opportunity to practice these skills and receive feedback on their presentation styles and designs from the presenter, Dr. Rose Helens-Hart, assistant professor of applied business studies at Fort Hays State University.

Each person who completes the workshop will receive a completion certificate. The cost is $119. Registrations received prior to March 24 are appreciated. Hays Area Chamber of Commerce members are eligible for a 15-percent discount.

Registration is available online at http://www.fhsu.edu/cob/mdc/Effective-Presentation-Skills/. To learn more about this workshop or receive discount codes, contact Conni Dreher by phone at (785) 628-4121 or by email at cdreher@fhsu.edu.