Venn receives public service award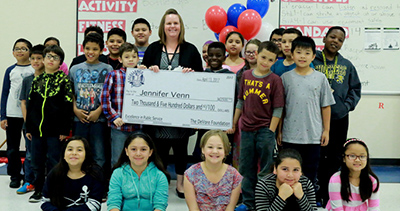 04/26/17
Jenny Venn, adjunct faculty member in the Department of Art and Design at Fort Hays State University, recently earned the Wichita Public Service Award for her work with Gardiner Elementary School.

Venn received the award for her outstanding work as a behavioral intervention para-educator. Venn helps struggling students to develop coping skills, build support systems and continue their learning.

The $2,500 award is one of three given by the DeVore Foundation in Wichita.