Railsback earns honors at national leadership conference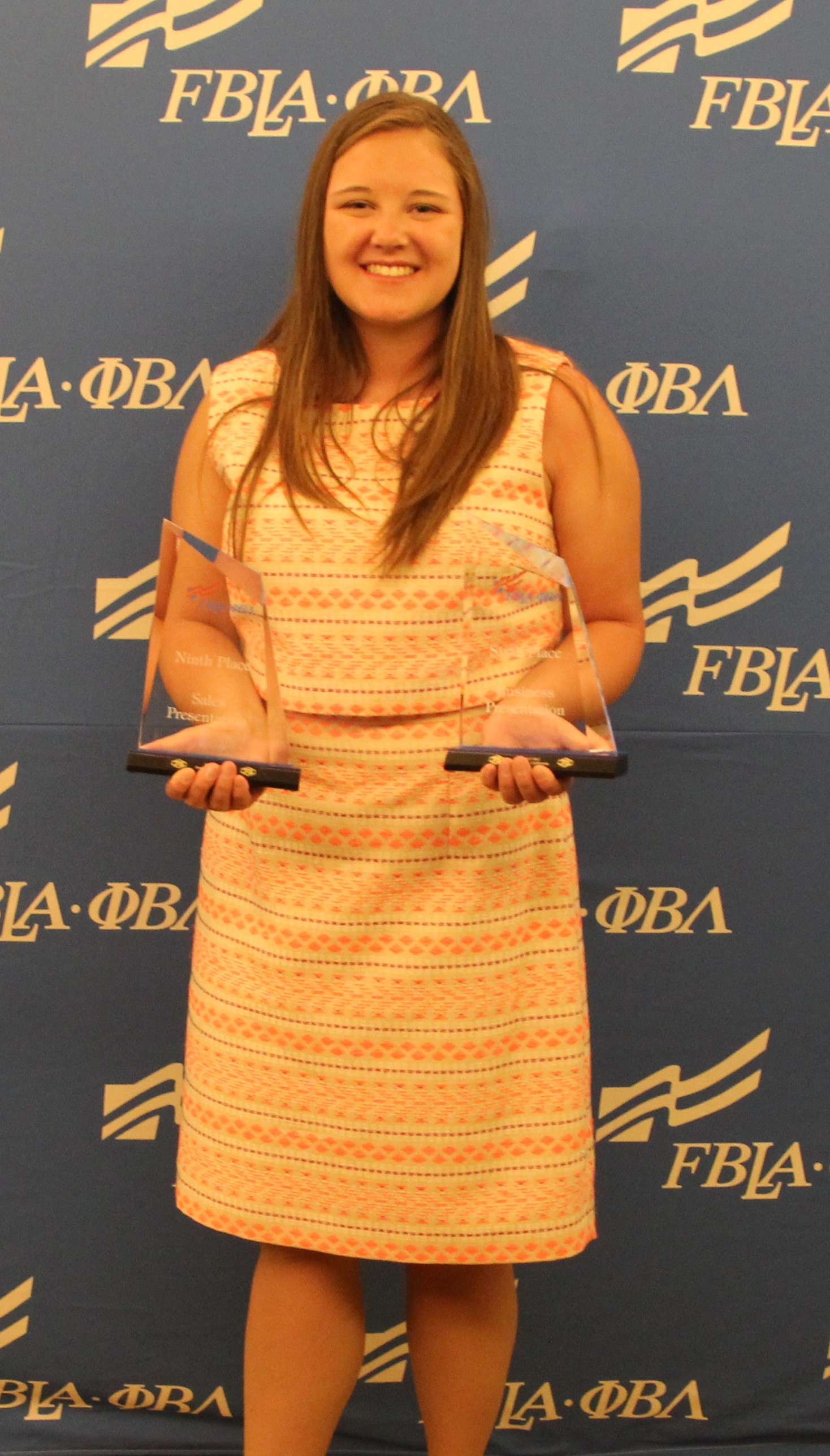 07/21/17
HAYS, Kan. - Allison Railsback, Mankato sophomore majoring in agricultural business at Fort Hays State University, recently received national recognition at the Future Business Leaders of America-Phi Beta Lambda National Leadership Conference in Anaheim, Calif.

Railsback, president of Kansas Phi Beta Lambda, competed in several events, including business presentation and sales presentation, for which she earned sixth and ninth place respectively.

During the business presentation event, Railsback gave a seven-minute presentation to judges about social media in the workplace. For the sales presentation event, she presented a seven-minute sales pitch to judges on buying a weekend getaway package to the fictional Willow Lake Bed and Breakfast.

Railsback, a virtual member of PBL, presented an update on Kansas PBL, networked with business leaders, voted for officers and walked for the March of the Dimes.

Railsback said that more than 1,800 of America's best and brightest college students made the trip to Anaheim to compete for the opportunity to win more than $95,000 in cash awards.