Jennifer Bonds-Raacke named President's Distinguished Scholar at FHSU Convocation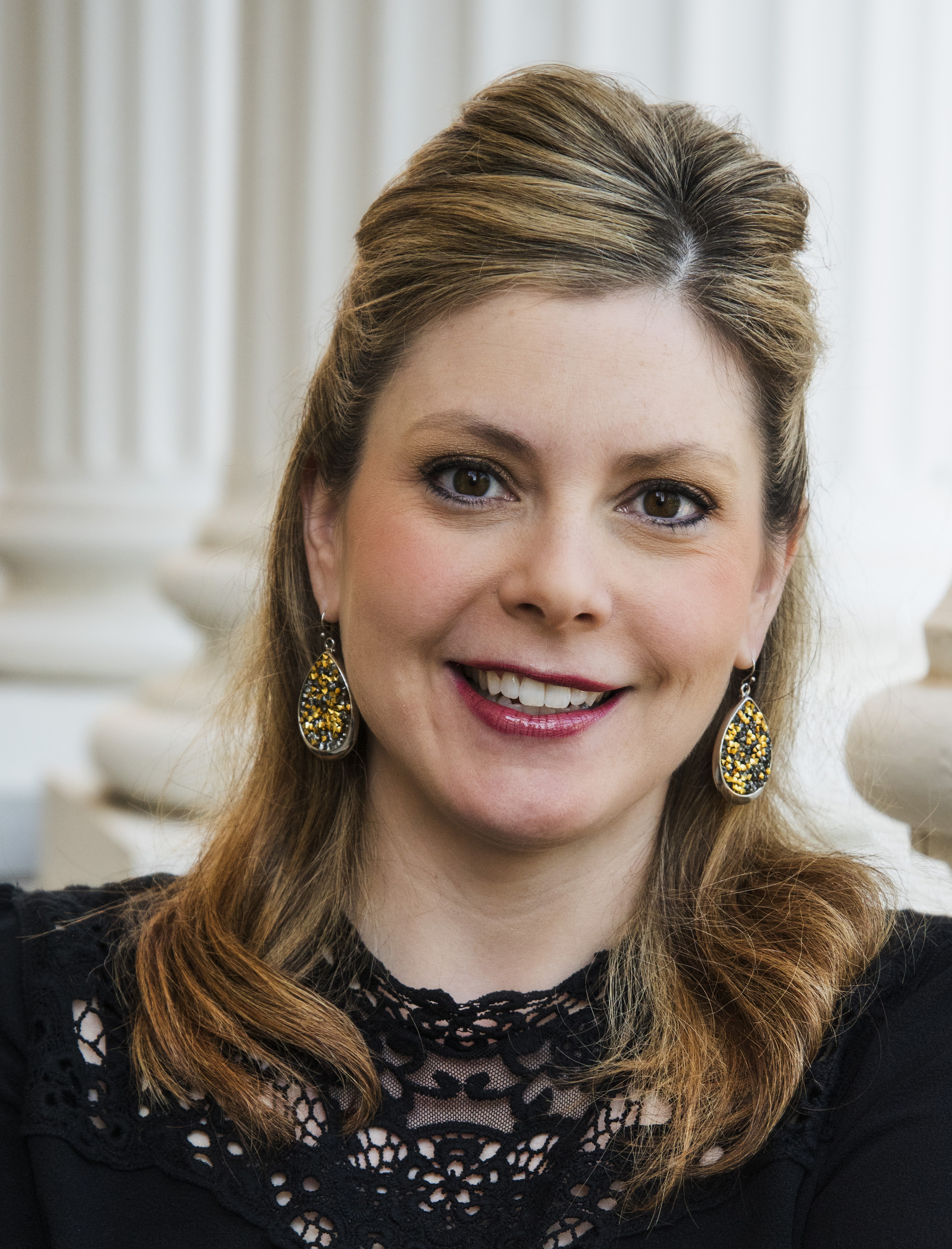 08/16/17
HAYS, Kan. - Dr. Jennifer Bonds-Raacke, professor of psychology and new dean of the Graduate School at Fort Hays State University, was named today by interim President Andy Tompkins as the President's Distinguished Scholar for 2017. The announcement came at FHSU's fall Convocation, the official start of the new academic year.

As the President's Distinguished Scholar, Bonds-Raacke will receive a medallion and a $1,500 cash award. She was selected by an evaluation committee of previous presidential scholars. Bonds-Raacke will give a scholarly presentation later in the fall semester.

President Tompkins State of the University address was titled "Fort Hays State University: Making a Difference for a Lifetime."
He began with the accomplishments of the summer. Highlights were a 2-percent enrollment increase and the completion of several large construction projects, notably two residence halls and the Center for Applied Technology.

For the coming school year, he covered the list of dedications scheduled for some of the completed construction projects: the Robbins Banking Institute, the new FHSU track and field facility, Victor E. Village, Tiger Village and the CAT building. Included on the fall schedule is the demolition of Davis Hall and Wiest Hall.

Plans for the future include such things as a new university marketing plan, a website redesign, an update of IT security, and final development of a strategic plan.

He also noted the university would be studying a "strategic growth" model and shared enrollment information since 2010.

Out of the three areas of FHSU's enrollment, on campus, virtual and international, he said, "You can see what's been happening. Our real growth right now has been online. Everything else has generally been flat or down a little bit."

For the fall semester, he said, the university is working hard to try to make to the enrollment level of last fall.

"I think we're going to see some nice growth in the following year," he said, "but this year I'm just trying to make sure you all know our growth is soft right now and we're working real hard to see if we can at least get back to where we were last year."

And he also covered another topic of intense campus interest: the search for a new president. He said the search committee may start the screening process in September.

"Hopefully they will have recommendations to the Board of Regents in October and maybe we will know something by the end of October or first of November."

In closing, he referenced the title of his presentation, "Making a Difference for a Lifetime." This, he said is what he has heard during his months as president from all the people he has met - alumni, donors, legislators, community members and others.

"What these people tell me over and over and over again is that you've made a difference in their lives for years."

"A reputation like this is not reflective of a single event for a few students, but a way of educating people that makes a difference in their lives for a lifetime," he continued. "It's also reflective of the impact that all of the adults on campus have on the students' success: How you greet them when they get their sandwich, how we say 'hi' to them when they come in the dorm."

So he closed with two challenges. The first was "to continue using our heads and our hearts in educating and supporting our students." The second challenge was "for each of us to find joy and happiness in what we do each day and in our relationships with each other and with our students."

"This will be easy some days and hard some days," he said. "It will require that you take the high road when you find it more emotionally satisfying to take the low road. This will also mean that we recognize our duty to see more potential in others than they may be able to see in themselves, and then to encourage them."

Other top awards were also presented today:
• Faculty Member of the Year
• Edmund Shearer Advisor of the Year
• John Heinrichs Outstanding Research Mentor
• Virtual College Adjuncts of the Year
• Internationalization of the Campus or Curriculum
• Department Closing the Loop
• Distinguished Service - Unclassified Professional Staff
• Distinguished Service - University Support Staff
• Griffin Family Outstanding Service

The Faculty Member of the Year was selected from the past year's recipients of faculty awards for teaching, research and scholarly activity, and service.

Dr. Jeff Briggs, FHSU provost and vice president for academic affairs, presented the award to Dr. Helen Miles, assistant professor of health and human performance. The Faculty Member of the Year is selected from among the previous year's winners of the Outstanding Teaching Award. The $1,000 stipend is provided by Commerce Bank, Hays.

Briggs also introduced the other faculty award winners from the fall 2016 and spring 2017 semesters:

Dr. Trey Hill, assistant professor of psychology, and Dr. Bill Stark, professor of biological sciences, were the research and scholarly activity winners.

Dr. David Fitzhugh, associate professor of health and human performance, and Dr. Kate McGonigal, associate professor of sociology, were the winners of the Outstanding Service Awards.

Dr. Eric Gillock, professor of biological sciences, and Miles were the Outstanding Teaching Award winners from 2016-17.

Dr. Brooke Moore, assistant professor of advanced education programs, was named the Edmund Shearer Advisor of the Year. The award carries a stipend of $500, sponsored by Commerce Bank, and a nomination for the National Academic Advising Association Award.

The two other nominees, Kevin Shaffer, associate professor of informatics, and Dr. Keith Bremer, assistant professor of geosciences, will receive $150 stipends, also sponsored by Commerce Bank.

Dr. Hendratta Ali, associate professor of geosciences, was named as the John Heinrichs Outstanding Research Mentor. The award recognizes a faculty member for commitment, time and energy devoted to fostering research by undergraduate students. The award comes with a commitment of $500 of budget funding for the winner's academic department to benefit the recipient's work.

Five adjunct instructors and professors, one from each of the five academic colleges at FHSU, were recognized for providing outstanding online learning. Each of the winners was presented with a $500 award:

• John Ross, from the College of Arts, Humanities and Social Sciences.
• Thomas Zerfas, from the W.R. and Yvonne Robbins College of Business and Entrepreneurship.
• Arlea Carmack, from the College of Education.
• Rekala Tuxhorn, from the College of Health and Behavioral Sciences.
• Jill Goertzen, from the Peter Werth College of Science, Technology and Mathematics.

Two people received this year's Internationalization of the Campus and Curriculum Award, given to any full-time faculty, unclassified or university support staff member who contributes to internationalization at work or off work and whose support of internationalization is visible in the campus and community.

Recipients Kathleen Ward, associate professor of nursing, and Dr. Brett Whitaker, assistant professor of leadership studies, will share the $500 monetary award from the provost.

Ward was honored for leading a group of nursing students on a medical mission to the Dominican Republic. Whitaker was recognized for consistent revisions to the organizational leadership curriculum at partner institutions in China.

The Closing the Loop Award was created in 2015 to recognize the academic department deemed to have improved degree programs the most. Briggs presented the award for 2017 to the Department of Psychology, in the College of Health and Behavioral Sciences, which will receive an additional $2,000 to be shared with department members responsible for the work. The additional funds can be used for valid professional development expenses such as travel and event expenses, equipment, and book purchases.

Two Distinguished Service awards are presented at Convocation, one to an unclassified professional staff member and another to a university support staff member. Both receive $500 cash awards with the honor.

This year's unclassified professional staff recipient is Rachel Depenbusch, accounting associate director in the university's Business Office.

The award for university support staff went to Tawnya Rohr, administrative specialist for the dean of the College of Health and Behavioral Sciences.

The Griffin Family Outstanding Service Awards recognize four staff members who support the daily campus operations and food service operations at the university. Two are regular employees and two are student employees. Each of the regular employees receives a stipend of $500 and each student awardee receives $250.

This year's recipients:

• Josie Feldt, custodian for Tomanek Hall, selected for the Operations-Regular Staff Award.
• Pam Driskell, Food Service-Regular Staff Award.
• Andrew Luna, Rexford senior, won a student award for his work in the Cunningham Hall Complex and Gross Memorial Coliseum.
• Matt Wagner won the student award for his work for Chartwells food service.