Fort Hays State gatherings scheduled throughout state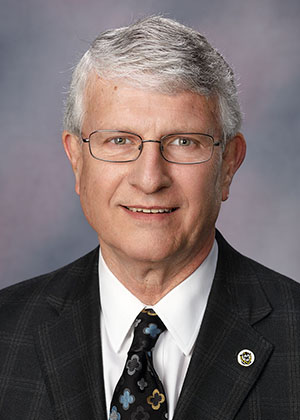 09/21/17
HAYS, Kan. - Tiger alumni and friends are invited to join interim Fort Hays State University President Andy Tompkins as he makes his way across the state of Kansas, meeting with news media and Tiger supporters to share the latest news from Fort Hays State.

Four Tiger gatherings are scheduled throughout the week:

• Overland Park: 7 to 8:30 p.m. Monday, Oct. 16, at Farmers Bank of Kansas City, 14231 Metcalf Ave.

• Hutchinson: 6 to 7:30 p.m. Tuesday, Oct. 17, at Prairie Dunes Country Club,
4812 E. 30th Ave.

• Great Bend: Noon to 1:30 p.m. Wednesday, Oct. 18, at Holiday Inn Express,
3821 10th St.

• Garden City: Noon to 1:30 p.m. Thursday, Oct. 19, at Ward's Garden Center,
2703 US-83.

Dr. Tompkins will be joined by DeBra Prideaux, executive alumni director, and Lisa Karlin, director of the Office of University Relations and Marketing.

Events are open to all Tiger supporters. Registrations are accepted online at www.goforthaysstate.com/events or by calling the FHSU Alumni Association office at 888-351-3591.

Special thanks are extended to event hosts and sponsors: W.R. & Yvonne Robbins and the team at Farmers Bank of Kansas City; Gabe Goering, Midway Motors, Hutchinson; John Francis, Francis Financial Services, Great Bend; Kevin Keller and Jeff Keller, Keller Real Estate & Insurance Agency Inc., Great Bend; Curtis Wolf, Ellinwood; Brenda Reeve, Garden City; and Sidney Worf, Garden City.

Established in 1916, the Fort Hays State University Alumni Association serves FHSU graduates by identifying needs and providing solutions. More than 63,500 graduates live throughout the United States and in 77 countries.

For information on how to participate, call the Alumni Association at 785-628-4430 or email alumni@fhsu.edu.