Hurt to present on Civil War, Dust Bowl and agriculture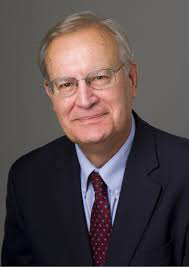 11/01/17
HAYS, Kan. - Dr. Douglas Hurt, chair of the Purdue University Department of History and a Fort Hays State University alumnus, will give two presentations on Monday, Nov. 13, about agriculture during two periods of crisis in U.S. history.

"The Dust Bowl," will be at 1:30 p.m. in Albertson Hall, room 235. The lecture will cover agricultural and societal conditions during the Dust Bowl of the 1930s.

The second presentation, "Agriculture and the Civil War," will be at 7 p.m. in Albertson Hall, room 169. Hurt will discuss the role that agriculture played in the secession of the South and the conflict between the Confederacy and the Union.

Hurt has written two books on the topic, "Food and Agriculture during the Civil War" and "Agriculture and the Confederacy." He won the FHSU Young Alumni Award in 1979.

The events are sponsored by FHSU's Department of Agriculture, Department of History, and the Peter Werth College of Science, Technology and Mathematics.