36 years of Block and Bridle Club history is latest addition to Forsyth's Archives Online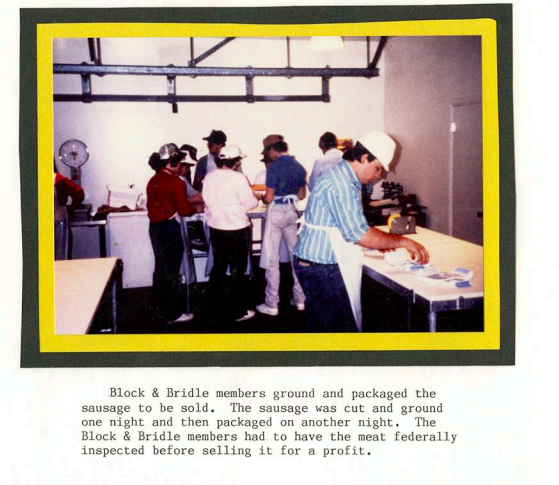 02/27/18
HAYS, Kan. – Thirty-six years of scrapbooks from the Block and Bridle Club at Fort Hays State University are now available to the public online.
The scrapbooks are the latest addition to Forsyth Library's Archives Online, a part of the library's Scholars Repository at: https://scholars.fhsu.edu/blockbridle/.
"The Block and Bridle Club has been a presence on this FHSU campus since 1972, and was the largest club on campus for many years over the past decades," said Dr. Brittany Howell, a former academic advisor and associate professor of agriculture.
"FHSU's Block and Bridle alumni numbers are in the thousands and it is so wonderful to have memories captured in these scrapbooks now easily available and accessible. Thank you FHSU Library and those B and B historians who captured these moments in time," she said.
Elizabeth Chance, digital curation librarian at Forsyth, said the online archives are a great way to access  collection. For the collections that are too fragile to be touched, it is harder to access the information, she said.
"By digitizing these collections and making them available through both the FHSU Scholars Repository and Forsyth Digital Collections, we can bring these collections to a much wider audience than just people here on campus," said Chance.
Chance hopes to increase the number of users not only online, but possibly bring a bigger audience to the non-digitized items that are in the library.