Andersen provides professional development to Saudi Arabia teachers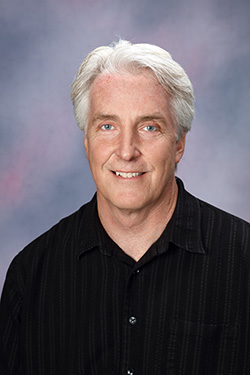 02/16/18
HAYS, Kan. – Dr. Gary Andersen, assistant professor of advanced education programs at Fort Hays State University, provides monthly professional development to more than 50 teachers in Saudi Arabia on the topic of creating cultures of thinking in classrooms.
Since September 2017, Andersen has been conducting monthly conference calls with several locations in Saudi Arabia using FHSU Zoom video conferencing tools.  Sessions will continue through May 2018.
Inspired by "Creating Cultures of Thinking: The 8 Forces We Must Master to Truly Transform Our Schools" by Dr. Ron Ritchhart, Harvard University, sessions consist of an introductory screencast presentation followed by a discussion using Zoom and the Web-based classroom app Socrative. 
The professional development was requested by the Association of Professional Educators Abroad and Raynor Roberts, an FHSU graduate student who currently teaches in Riyadh, Saudi Arabia.