Fraternity community at Fort Hays State to expand by one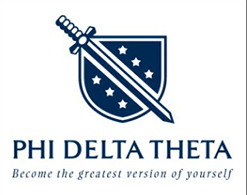 05/16/18
HAYS, Kan. – Phi Delta Theta fraternity will open a new chapter at Fort Hays State University in the fall of 2019.
"The Greek community is growing and Phi Delta Theta will be a great addition to our community," said Stephen Hopson, coordinator of student involvement and Greek life.
The fraternity sent an official letter of intent to expand to FHSU in March, and the vote was finalized on April 18. Phi Delta Theta will begin recruiting its initial new member class in the fall 2019 semester.
"Phi Delta Theta's values of friendship, sound learning and good moral behavior align with our community values and the values of FHSU," said Hopson.
Hopson said the fraternity has a great reputation around the country, strong national support and creates different alumni resources in the areas where it operates.
"We believe that this is a mutually-beneficial relationship for both parties involved and we are looking forward to our team coming to campus in search of high achieving young men to build our organization," said Alex Atkinson, Phi Delt director of expansion.
Colin McIver, Interfraternity Council president at FHSU, said new fraternities are welcome because Greek Life helps students succeed, and he wants all students to have the same opportunity that Greek Life has provided for him.
"Phi Delta Theta," said McIver, "opens up another door to success. Here at FHSU, it gives us nothing but pleasure to open our home to new students and new possibilities for those students."