Scott selected to present at state conference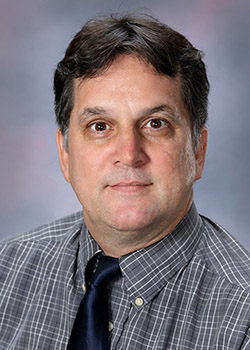 06/04/18
HAYS, Kan. – A presentation by Dr. Robert Scott, assistant professor of teacher education at Fort Hays State University, was recently selected for a session at the upcoming University of Kansas 2018 Summer Strategies Conference.
"Carpe Diem: Using Individual Plans of Study to Build Self-Determination and Self-Advocacy Skills" suggests ways for Kansas middle school teachers, high school teachers and counselors to use individual plans of study to support key transition skills for all students in full-inclusion educational settings.
"Going back to 1990, special educators have worked to promote autonomy and free-will for adolescent students," said Scott. "This key aspect of preparation for post-secondary success must be conscientiously incorporated in the IPS process for college and career readiness."
Scott teaches the introductory course and professional procedures in the undergraduate special education minor program in FHSU's Department of Teacher Education.