Summer camps program a recruiting tool for Fort Hays State's KAMS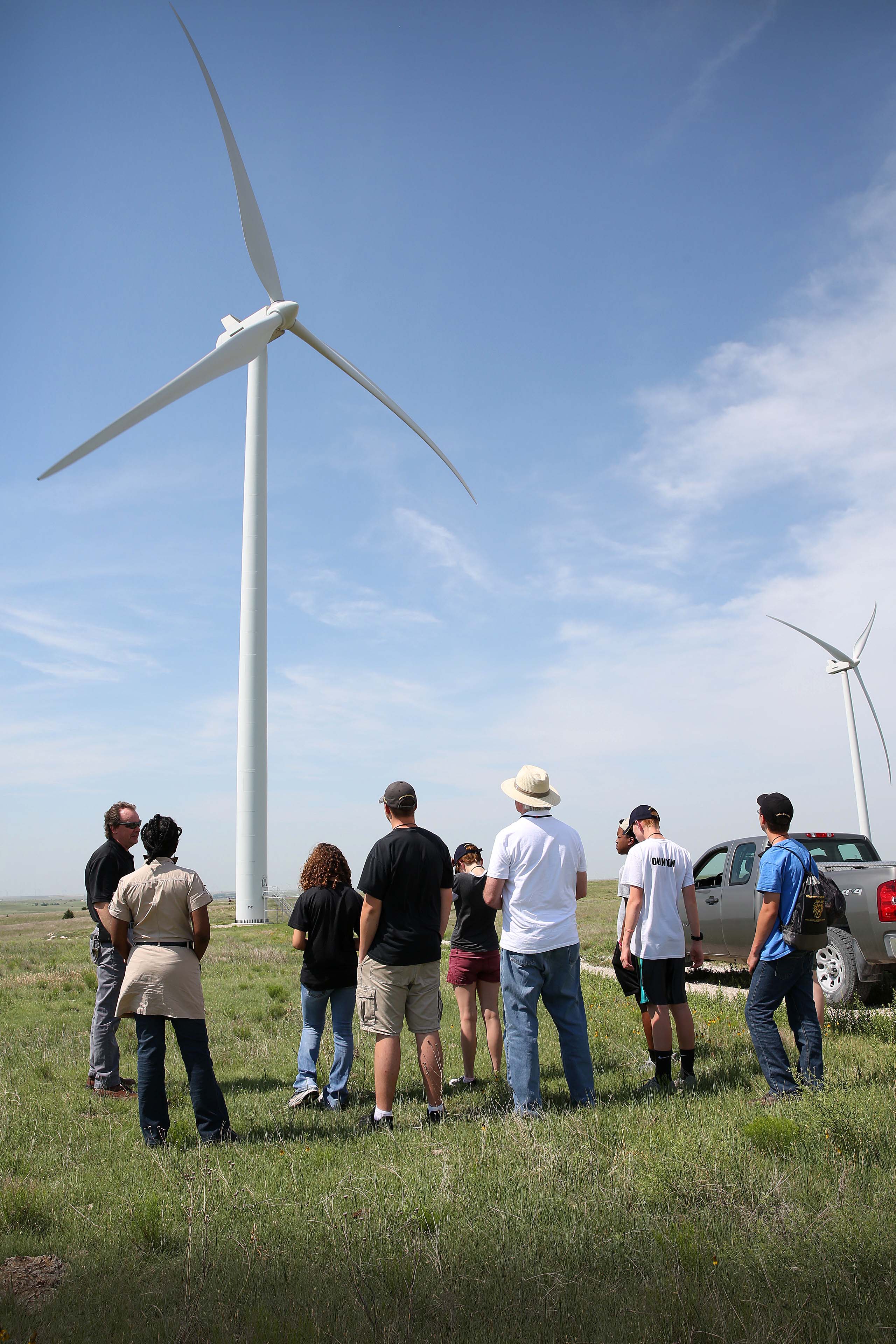 06/20/18
By Diane Gasper-O'Brien
University Relations and Marketing
HAYS, Kan. – Changes will abound for the Kansas Academy of Mathematics and Science at Fort Hays State University when students begin classes for the 2018-19 school year in August.
Until then, Dr. Jeanne Sumrall and Sherri Matlock can be assured the summer portion of the KAMS operation is being well taken care of.
Sumrall is taking over as interim director of KAMS for the departing Dr. Roger Schieferecke, and Matlock will be the assistant director in charge of the international piece of KAMS. Several international students have attended the premier high school program on the FHSU campus each year. From now on, they will have their own identity and be known as IAMS.
Before those 100-plus students converge on campus, the focus this summer is giving prospective KAMS students a taste of life on a university campus.
Several of the six different sessions normally reach the maximum number of 30 students entering grades 9 and 10.
While his year's "Windmills and Gases and Coal: Oh My!" camp featured a small group of six, those half dozen students said they learned a lot while spending four days with Dr. Hendratta Ali, associate professor of geosciences, and Dr. Gary Andersen, assistant professor of advanced education programs.
Activities in the windmills, gases and coal camp included visiting Greensburg, a small town in south central Kansas that totally rebuilt green after a tornado demolished virtually the entire town in 2007; an ethanol plant, Western Plains Energy, in Oakley; and FHSU's wind turbine farm and the Akers Energy Center on campus.
The two teams of three each reached a competitive level as they gave presentations on the last day of a project where they designed a city energy plan. They took turns asking and answering tough questions from the opposing team members.
Ali squelched any hard feelings among the students, encouraging healthy competition.
"It's not about winning, but about learning," she said. "You have all done a good job of thinking on your feet."
The students were all ears the day before when Keith Dreher, director of energy management at FHSU, threw out huge numbers such as 130 feet long (each blade of the wind turbine), 250 feet (height of the turbine tower) and 160,000 pounds (the weight of the box at the top of the turbine that houses the electrical and mechanical components of the turbine).
One of the most popular camps this summer was the "VEX Robotics and Engineering Design" session in early June.
Ellie Bultena attended the robotics camp and also returned for the windmills, gases and coal camp, which she said she enjoyed as well.
Bultena will be a freshman at Sublette High School this fall and said she already is "interested in attending KAMS" in two years.
"I am definitely looking at KAMS as an option," said Bultena, who learned about KAMS in middle school.
One of Bultena's teammates on the city energy plan project was Maya Dorantes, a freshman-to-be at Wichita County High School in Leoti. Dorantes is a returnee to the FHSU campus after two years of attending the university's music camp annually held the third week of July.
Dorantes, who plays the French horn, said she plans to be back on campus next month for the 2018 music camp.
"I really like the campus," she said. "I've liked both the music and (KAMS) camps."
Each fall semester, KAMS administrators reach out to faculty members in the Peter Werth College of Science, Technology and Mathematics, asking them to submit proposals if they want to teach a camp the following summer. A selection committee goes through the proposals and chooses a variety of six subjects. 
"One of the greatest things about these camps is that the students get to work with Ph.D. faculty, and that's not very common for summer camps," said Ann Noble, financial administrator for KAMS. "The professors who choose to teach at these camps get to teach something they are passionate about. It's fun for them, and it's fun for the students."
Noble was part of the administrative team that helped bring KAMS to Fort Hays State in 2009. The summer camps are in their fourth year.
"President Hammond thought the camps would be a great recruiting tool for KAMS," Noble said of Dr. Edward Hammond, then president of FHSU. "It's a way to bring the students onto campus and let them enjoy campus life during the summer. Give them a taste of what it would be like to come back to KAMS their junior year."