Tiger Baseball digital collection now available online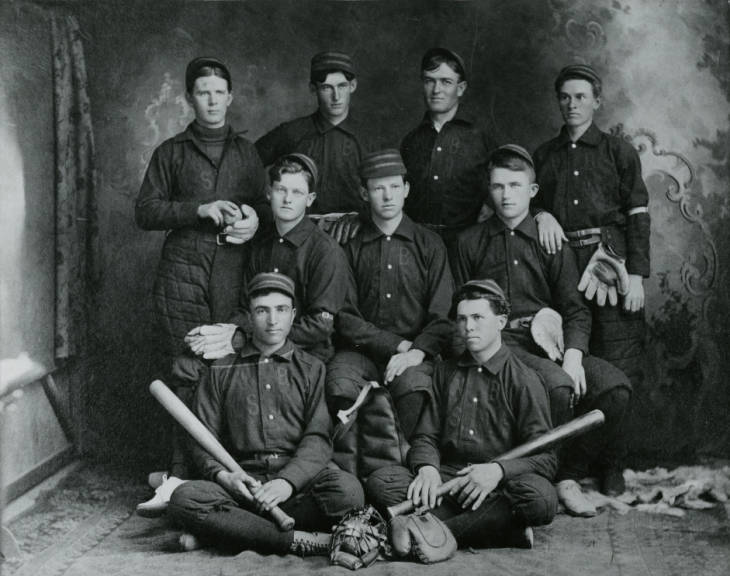 07/19/18
HAYS, Kan. ­– The Fort Hays State University community and alumni, baseball fans and researchers across the globe can now access the history of FHSU Tiger baseball through a digital collection of photographs.
The collection, created by Elizabeth Chance, digital curation librarian at Forsyth Library, features photographs of the Tiger baseball teams beginning in 1903 and continuing through 1999. Included in the collection are photos of individual players, team photos and action shots depicting how baseball has evolved over the decades at FHSU.
"I tackle large digitization projects to make items in the University Archives globally accessible through Forsyth Digital Collections," said Chance. "I am excited for the collection to be live because it's a great collection with lots of interest."
The collection showcases the history of the baseball program at FHSU when the institution was known as the Western Branch of the Kansas Normal School 1902-1914, Fort Hays Kansas State Normal School 1914-1923, Kansas State Teachers College of Hays 1923-1931 and Fort Hays Kansas State College 1931-1977.
With the construction of metadata by Holley Perkins, Forsyth Library student employee, each of the 170 digital images includes information such as year and names of players, making it possible for viewers to search using keywords and filters.
"Digital collections such as these come together as part of a sustained team effort bringing together the Digital Collections, University Archives and Special Collections teams," said Chance.
The collection can be viewed at http://contentcat.fhsu.edu/digital/collection/p15732coll6.