FHSU's Levy presents at international conference in Spain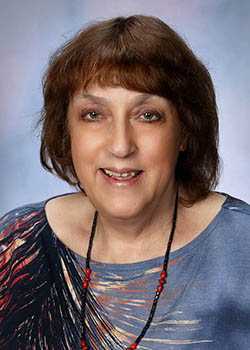 08/10/18 
HAYS, Kan. – Dr. Patricia Levy, a Fort Hays State University professor of social work, recently presented at the 10th EDULEARN18, an international conference on education and new learning technologies in Palma de Majorca, Spain.
"An Online Pedagogical Model Teaching Mass Trauma Interventions to Homeland Security Responders" was created jointly with Dr. Rudolph Bustos, chair of the Department of Homeland Security at Trident University, Cypress, Calif.
"The presentation examined an instructional online format covering intervention with first responders and others who have experienced mass trauma from the point of initial contact through continuing follow-up by multidisciplinary counseling resources," said Levy.
"It also included attention to those responders who suffer secondary effects such as difficulties to continue working in emergency services," she said.
The online format includes simulations similar to the 2014 Boston marathon bombing, logistics, hospital surge capacities, triaging and long-term support. A discussion of readings, assignments, case studies and interactive group methodologies were examined.
"This online approach facilitates the delivery of educational content of mass trauma and furthers the pedagogy trauma intervention for the student and service providers involved in homeland security," said Levy.
"In addition, the presentation demonstrated a pedagogical framework for the delivery of online educational content to aid in effective training and preparation of homeland security first responders to face critical incidents requiring mass trauma intervention."