Hays Symphony season opener stars one of world's greatest pianists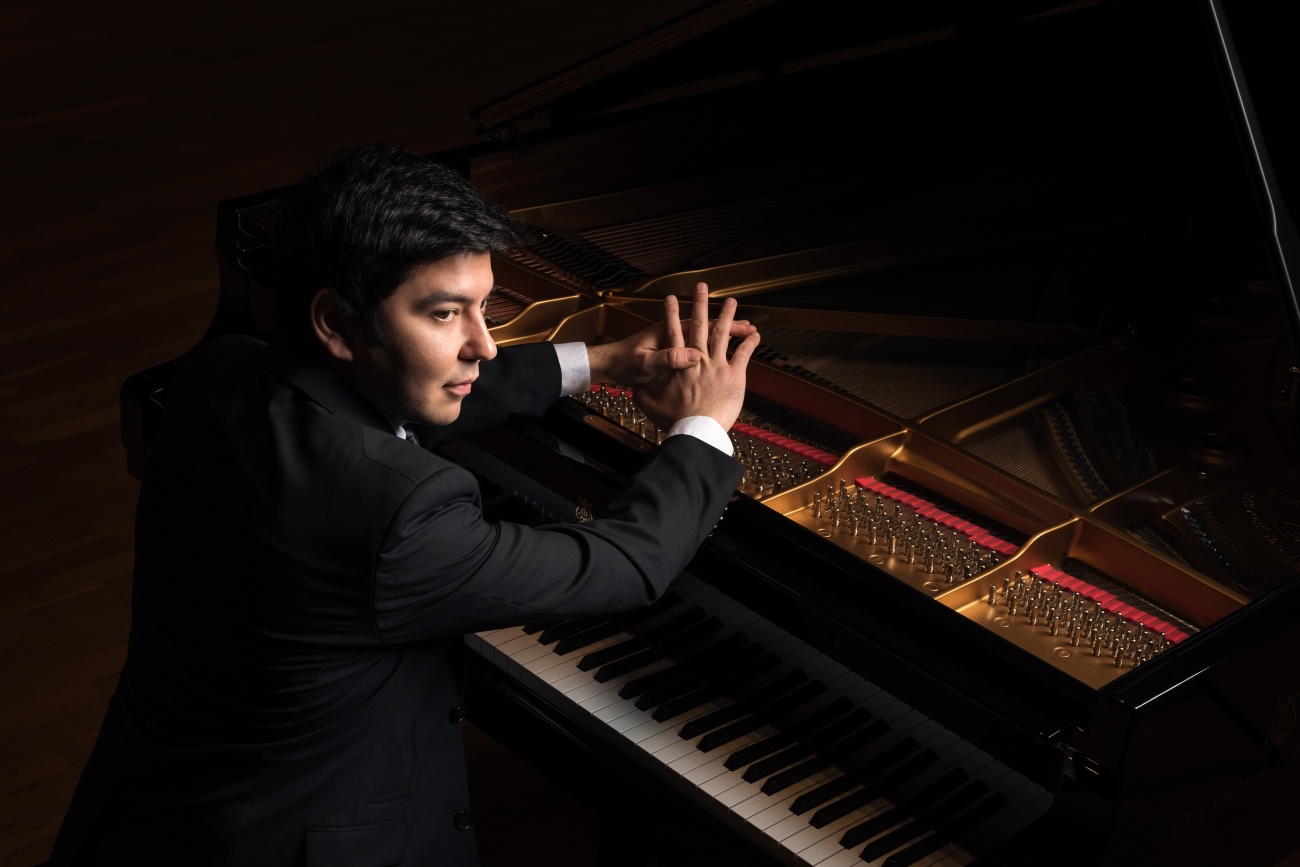 08/24/18
By Ruth Firestone
Hays music lover
HAYS, Kan. – As the 2018-2019 concert season begins, excitement is running high among the members and friends of the Hays Symphony Orchestra. Fresh from a hugely successful concert at the Los Angeles Hollywood Bowl, pianist Behzod Abduraimov will perform the "Piano Concerto in A minor," opus 16 by Edvard Grieg with the Hays Symphony, conducted by music director Shah Sadikov.
The concert, Saturday, Sept. 8, in the Beach/Schmidt Performing Arts Center (7 p.m. for an introductory talk by Sadikov, 7:30 p.m. for the concert) is free and open to the public, but tickets are required. Tickets are available at the Hays Convention and Visitors Bureau, the Downtown Hays Development Corporation, in the lobby 30 minutes before the performance, and on the new Hays Symphony website (www.hayssymphony.org).
Even for the most jaded audiences, the concerto, one of the most popular works in concerto literature, never fails to raise goose bumps where it is dramatic and sighs of pleasure where it is calm and melodious.
Born in Tashkent, Uzbekistan, Abduraimov has performed throughout Europe and Asia, as well as with major U.S. symphony orchestras.  Critics praise him unanimously. Rick Schultz, writing in the Los Angeles "Arts and Culture Newsletter," calls him, "One of the finest musicians of his generation." Tony Frankel says, Abduraimov "combines superlative technique with energetic experimentation, soul, and discovery" ("Music and Theater in Los Angeles").
In addition to the Grieg concerto, the orchestra will perform several shorter pieces that never fail to please – Felix Mendelssohn's lyric "Calm Sea and Prosperous Voyage," Bela Bartok's "Concerto for Orchestra," and Claude Debussy's "Prelude a l'apres-midi d'un faune" ("Prelude to the Afternoon of a Faun").
Just in case you'd like to know – this is the prelude, not the longer ballet, and a faun is a mythological being, half man and half goat, not a baby deer.
A post-concert reception, sponsored by Werth Wealth Management, will give the audience and musicians a chance to mingle over some lavish refreshments. 
Many thanks for the generous donations that make this concert possible go to Auto World (Dick and Kay Werth) and NAVO, an Overland Park organization of international artists dedicated to encourage world-class performances in the Midwest region.
So, for an evening of good music, fun, and refreshments, mark your calendar for 7 p.m. Sept. 8 in Beach/Schmidt.