Dr. Robb Scott presents at educational conference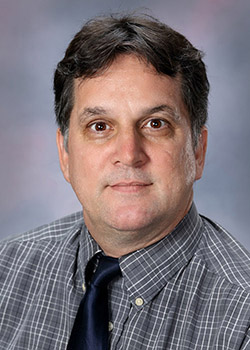 07/29/2019
HAYS, Kan. – Fort Hays State University's Dr. Robb Scott, assistant professor of special education in the Department of Advanced Education Programs, recently presented a session at the 2019 Strategies for Educational Improvement Summer Conference.
His session, about culturally responsive teaching, was presented at the conference at the University of Kansas Edwards Campus in Overland Park.
"Too often schools and teachers may not give enough attention to children and families from diverse cultural and linguistic heritages," said Scott. "In addition, students with disabilities and those who have experienced trauma need consideration and accommodations in today's schools."
These inequities are a problem around the world, as well as in America and in Kansas, according to Scott.
"Recommendations from the Center for Research on Education, Diversity and Excellence offer relevant ideas for treating fellow human beings with dignity and respect," said Scott.