Business, communications faculty at FHSU publish study of campus diversity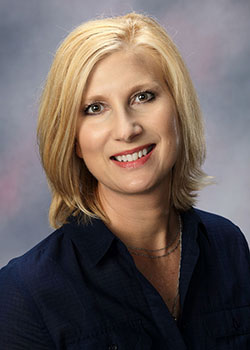 08/19/19
HAYS, Kan. – A study by three Fort Hays State University professors and a former faculty member found that diversity on college campuses exerts a positive influence on students.
Specifically, the study indicated that diversity made students more aware of diversity and increased feelings of social trust and did not have any negative effects on the internal brand identification of a university.
The study was conducted by Dr. Mary C. Martin, professor of marketing, and two communication studies professors at FHSU, Dr. Scott Robson, associate professor and chair of the Department of Communication Studies, and Dr. Hsin-Yen Yang. The fourth member of the team, Dr. Qingjiang Yao, a former member of the communication studies faculty at FHSU, is now an associate professor of communication and media at Lamar University, Beaumont, Texas.
The peer-reviewed article, "Does Diversity Hurt Students' Feeling of Oneness? A Study of the Relationships Among Social Trust, University Internal Brand Identification, and Brand Citizenship Behaviors on Diversifying University Campuses," was published this month in the Journal of Marketing for Higher Education.
The study was based on a representative sample of students from four public
universities in a Midwestern state.
A further finding was that diversity awareness and ethnic identity are positively associated with university brand citizenship behaviors – meaning "behaviors that protect
and promote the university's brand voluntarily," which included social media and news media.
The research was supported by the Fort Hays State University Tilford Diversity Fund.