Awards presentations highlight spring semester convocation at Fort Hays State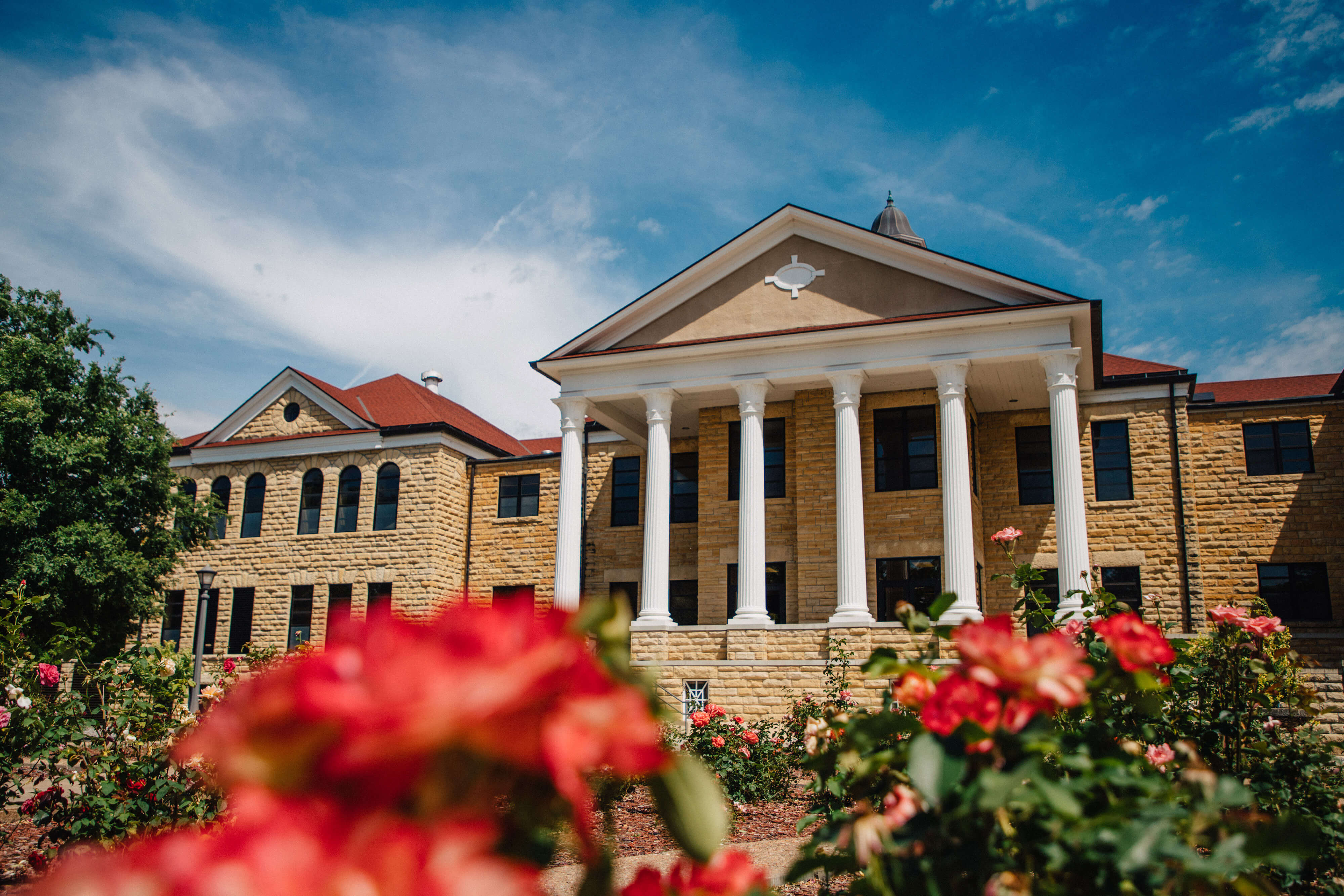 HAYS, Kan. – Fourteen awards to faculty, staff and students were presented today at Fort Hays State University's annual convocation kicking off the spring semester, held in the Beach/Schmidt Performing Arts Center.
Three faculty members were selected for the faculty awards for the fall 2019 semester, one each in the areas of teaching, scholarly activity and service. Each person is presented with a $500 cash award, funded through the support of Commerce Bank. The award winners' departments are provided by the university deans with $250 in additional budget support.
Dr. Robert Lloyd, assistant professor of management, was presented the Outstanding Teaching Award.
Dr. Babu George, associate professor of management, was announced as the recipient of the Outstanding Scholarly Activity Award. George is also the international coordinator for FHSU's W.R. and Yvonne Robbins College of Business and Entrepreneurship.
The Outstanding Service Award for the fall semester went to Dr. Seth Kastle, assistant professor of leadership studies.
The Adjunct Faculty of the Year Award recognizes an adjunct faculty member from each of the university's five academic colleges. Each winner receives a $500 cash award:
College of Arts, Humanities, and Social Sciences – Tj Reilley, Department of Philosophy.
Robbins College of Business and Entrepreneurship – Dr. Stacey Seibel, Department of Economics, Finance and Accounting.
College of Education – Julie Cannizzo, Department of Advanced Education Programs.
College of Health and Behavioral Sciences – Dr. Darin Callacombe, Department of Psychology.
Peter Werth College of Science, Technology and Mathematics – Eamonn Coveney, Department of Geosciences.
The Distinguished Service Awards recognize two staff members, one from University Support Staff and another for an Unclassified Professional Staff member. The awards are presented for longevity, breadth of quality contributions and the significance of their dedication and commitment to the university. Each receives a $500 cash award.
Rebecca Luedders, a 20-year employee of FHSU Printing Services, is the UPS winner.
Eileen Roberts, who has worked for various department of the university for more than 41 years, is the winner of the USS award. She currently works in the Human Resource Office.
Les and Elizabeth Griffin Outstanding Service Awards were presented to two staff members and two student workers in the university's daily operations departments. Each staff winner receives a $500 cash award, and each student winner receives a $250 cash award.
Martin Jimenez, who works in Picken Hall, received the Griffin Family Outstanding Service Award for Facility Operations-Staff. Alberto Jimenez (no relation), a Wichita junior working in the university motor pool, received the Facility Operations-Student award.
Jolene Kaufman was the recipient of the Outstanding Food Service-Staff award, and Madison Walz, a Rexford senior working for Chartwells as a barista in the Memorial Union's Starbucks, was the Food Service-Student award winner.