From Gross Memorial Coliseum to Arrowhead Stadium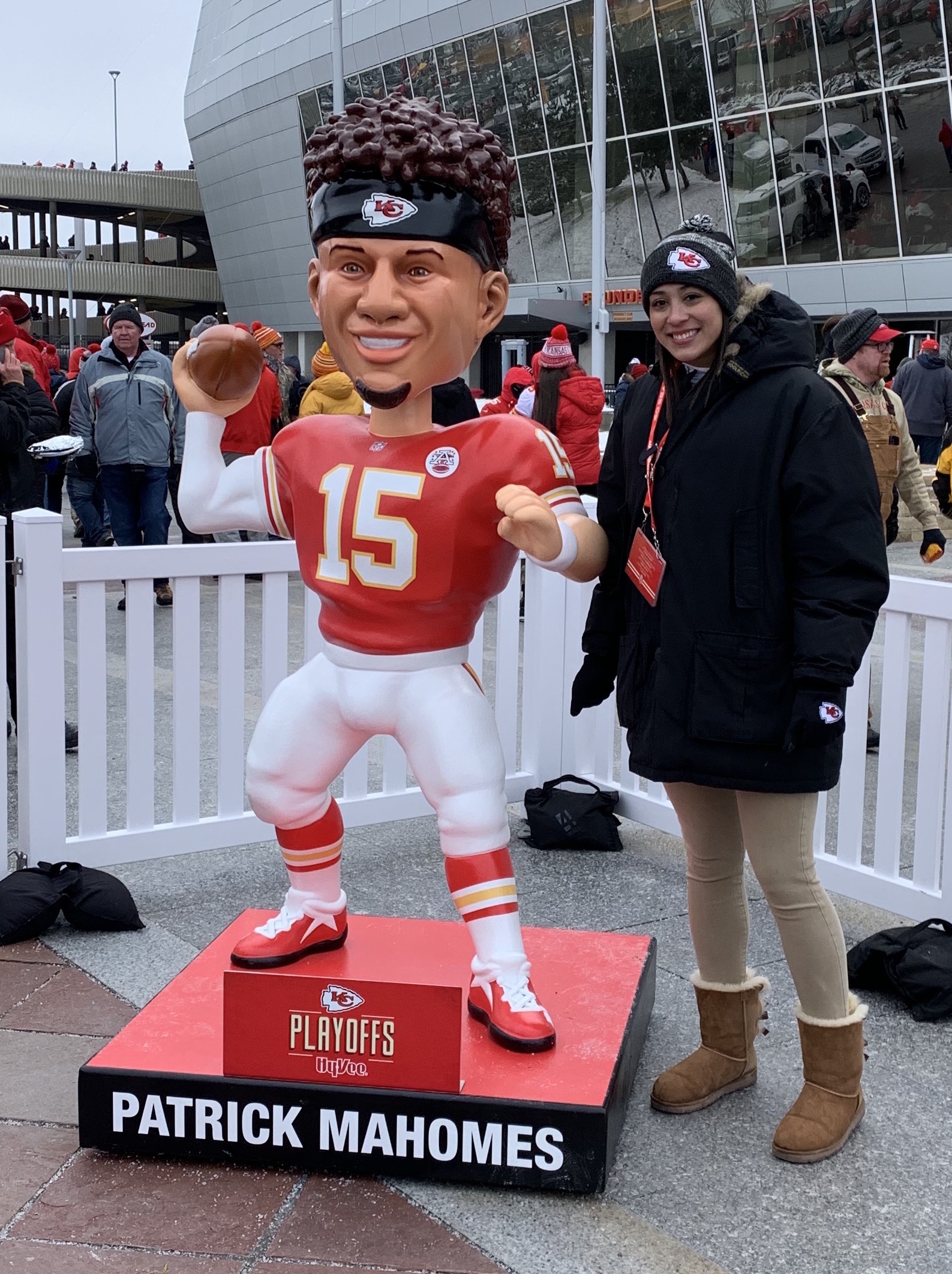 HAYS, Kan. – There's more than one way to make it to the NFL from an NCAA Division II school. Even before graduating from D-II Fort Hays State University in December, Tatyana Legette – who grew up in Topeka – took on a seasonal position in event operations for the Kansas City Chiefs at Arrowhead Stadium.
After dazzling FHSU basketball fans in Gross Memorial Coliseum for four years, Legette - an All-American last season - graduated with a bachelor's degree in health and human performance with an emphasis in sports management and recreation and a minor in leadership. Her dream is to work in some capacity for a professional sports team. She mentioned that to one of her professors, Dr. Lynn Maska, and in passing to FHSU President Tisa Mason last summer. They forwarded Legette contact information for Nick Capo, head of external event operations for the Chiefs, who happens to be an FHSU graduate.
Voilà! Legette landed the seasonal gig and hopes it develops into a full-time position. She will be super busy Sunday, checking in ticket takers and reserved-section tailgaters at the AFC championship game in Arrowhead Stadium. One of the perks of the job is getting to watch the games after she gets finished with her pre-game responsibilities.
The Chiefs are hoping for a victory over the Tennessee Titans and a trip to Super Bowl LIV Feb. 2 in Florida. Legette is hoping for even more. She grew up cheering for the Philadelphia Eagles because her dad is a diehard Eagles fan. But his youngest daughter says she could be persuaded to change allegiances if she joins the Chiefs staff. KC is definitely No. 1 on her list right now since the Eagles have been eliminated. So go Chiefs, and good luck Tatyana!