FHSU faculty attend and present at Professional Development Conference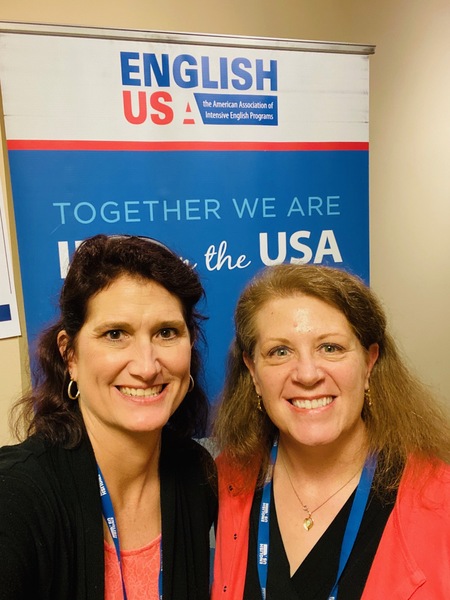 HAYS, Kan. – Two Fort Hays State University instructors in the Department of English recently presented at the 12th Annual EnglishUSA Professional Development Conference in San Francisco, Calif.
Debby Pfeifer, director of Fort Hays State's English as a Second Language (ESL) program, and Sharon Graham, director of the university's English as a Foreign Language (EFL) curriculum, co-presented "Helping Your Students and Faculty Thrive with Language Learning Projects".
"The presentation focused on using language learning projects as a way to guide second language students and faculty to engage in independent study as a means to further their language development," Graham said. "The conference reaffirmed for both of us that we are already using many best practices in our respective areas while exposing us to new ideas for classroom teaching and language program administration."
EnglishUSA supports the professional development of ELP leaders and staff, the upholding of professional standards for ELPs, and the increasing of visibility for the study of English in the U.S.
To learn more about EnglishUSA, visit https://www.englishusa.org.