FHSU Foundation celebrates long-term supporters of the university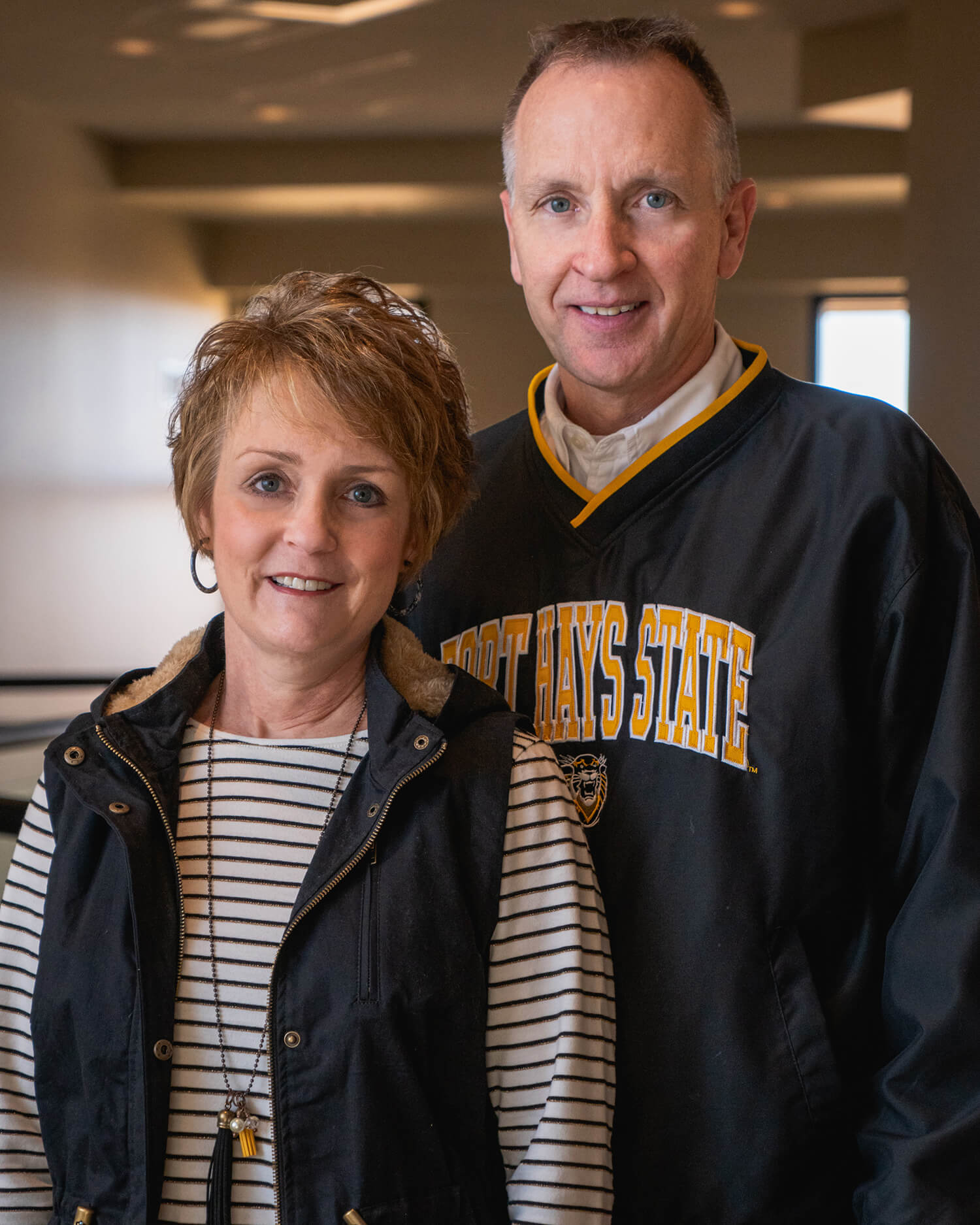 HAYS, Kan. – "When we were students, the faculty at Fort Hays State University were truly interested in our success, both in the classroom and following graduation," said Simone Werth, who graduated from FHSU in 1993 with a degree in office administration. Her husband, Mark, graduated in 1985 with a degree in accounting.
This past weekend, the couple attended the FHSU Foundation's annual 20+ year donor event.
"Walking into the luncheon celebration and seeing a packed house of individuals who have supported Fort Hays State University consistently over the last several decades – it creates a sense of pride in all of the local donors who recognize the value of supporting FHSU," said Simone.
"We are a family of Fort Hays State University alumni," said Mark. "We believe it is important to support Fort Hays State to allow students to focus on their educational goals and not have to worry so much about how to pay for college. FHSU provided a solid educational foundation for all of our family to build upon, and we hope our contributions can help provide that for future generations of Tigers!"
The Werths have stayed in contact with many of their former instructors and professors. Simone sees some of them regularly as she works on FHSU's campus. For the last 23 years, she has served as the student employment coordinator in the Financial Assistance Office.
Mark is a CPA at Brungardt Hower Ward Elliott & Pfeifer LLC in Hays, where he has worked for the last 35 years. Thanks to Brungardt Hower, the Werths are often able to double the impact of their gifts to Fort Hays State University as the company offers a match to its staff members' donations to FHSU.
"FHSU's 20+ year donor event continues to be a wonderful opportunity for Fort Hays State to show its appreciation to one of our most committed and generous groups of Tiger Supporters," said Schuyler Coates, director of annual giving for the FHSU Foundation.
Donors who were able to attend the event on Saturday enjoyed good food and great company at FHSU's Robbins Center before heading over to the Tiger Basketball games against Central Oklahoma.
"Financial support means the world to Fort Hays State University," said Coates. "Unwavering support for over two decades is nothing short of extraordinary."
To learn more about the FHSU Foundation – the fundraising arm of the university – visit https://foundation.fhsu.edu, call 785-628-5620 or email foundation@fhsu.edu.