FHSU's Student Government Association to hold the Big Event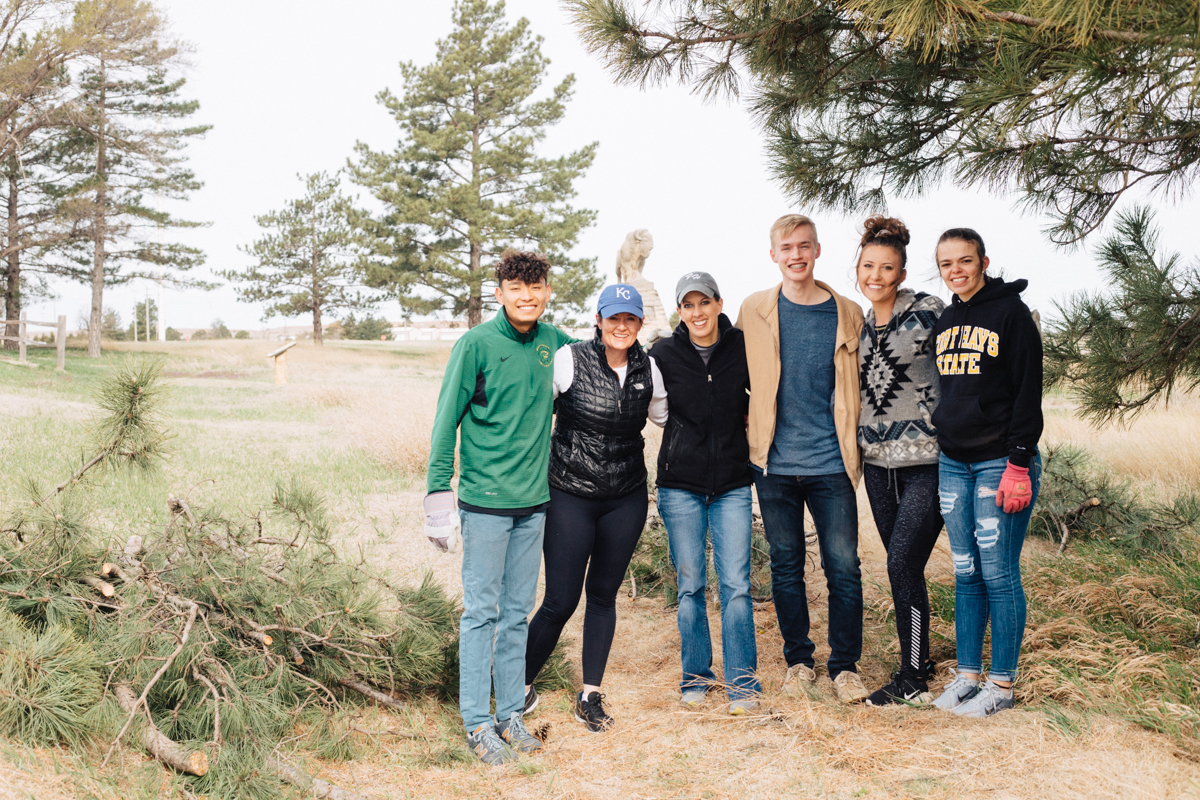 HAYS, Kan. – Fort Hays State University's Student Government Association will host the 10th annual Big Event alongside the FHSU Foundation, Tigers in Service, and Student Engagement, as part of "I Love FHSU' week.
The Big Event is a way to say "Thank You" and an opportunity to serve the communities of Ellis, Hays, and Victoria. Volunteering will take place from 1 to 5 p.m. on Friday, April 24. Projects big and small will be accomplished by teams to improve the lives of the people in the surrounding communities.
Participation in the Big Event is open to FHSU students, faculty, staff and Hays community members. Classes at FHSU will be canceled after 12:30 p.m. on April 24 to allow students the opportunity to participate. After volunteering, students are invited to join the FHSU Foundation for their annual Awareness Day BBQ and scholarship drawings at the Robbins Center from 5:00-7:00.
All are encouraged to submit project ideas to accomplish and/or apply to volunteer!
Both forms are available through the submission process with links found below. For any questions, please contact sga.crd@fhsu.edu or 785-628-5311.
Volunteer Form: https://tigerlink.fhsu.edu/submitter/form/start/383947
Project Submission: https://tigerlink.fhsu.edu/submitter/form/start/384051