2 new scholarship options at Fort Hays State address challenges of COVID-19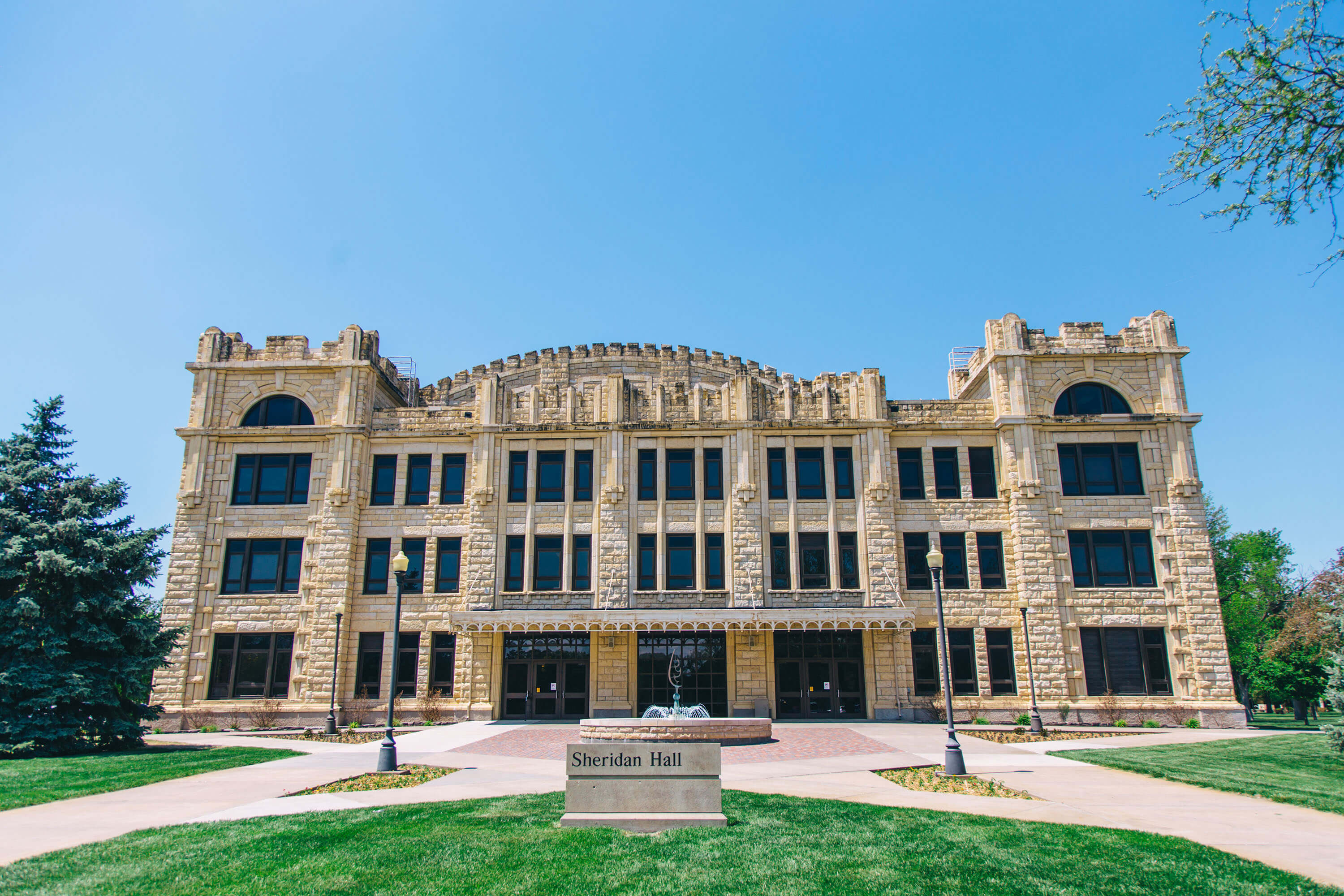 HAYS, Kan. – Fort Hays State University has announced two innovative new scholarship programs designed to lessen the disruption of COVID-19. This fall, FHSU will become the first public university in Kansas to remove the ACT requirement from its on-campus, freshman scholarship awarding process.
The university based this decision on several factors, including its commitment to remaining the most affordable university in Kansas; its focus on putting the needs of students first, especially during the ongoing COVID-19 pandemic; and on the postponement of the April ACT deadline to June.
The university also announced the extension of the freshman and transfer scholarship deadline to June 30, giving Kansans nearly two full months to consider the value of a Fort Hays State experience in their college planning process. As long as students are admitted and meet the criteria, these freshman and transfer scholarships are automatically awarded.
"Unprecedented times call for unprecedented action," said FHSU President Tisa Mason. "The scholarships we award are an investment we make in our students, and we are pleased to announce we've found a different way to reward academic excellence among our future Tigers."
FHSU's NEW, GPA-only, Freshman Scholarship Program 
FHSU has decided to suspend the use of ACT testing as part of the Freshman Scholarship Program for new students entering in the fall of 2020. This suspension of the ACT requirement applies to all past and future freshman students admitted for fall 2020.
For students entering in the fall of 2020, the determination of the scholarship award will be solely based on high school grade-point average. No students already awarded scholarships will lose their current awards.
On-campus Freshmen
These scholarships are renewable for three additional years, provided normal scholarship eligibility criteria are met.
Scholarship                     GPA Range                Award
Hays City Scholarship      3.8 and up                   $1,500
Bronze Award                   3.5 to 3.79                   $1,000
Online Freshmen
To address freshmen students who are compelled to study online this fall, the following Freshman Scholarship Program will be used:
Scholarship                     GPA Range                Award
Silver Award                     3.8 and up                   $700
Copper Award                   3.5 to 3.79                   $500
Note: These online awards are only available for one year. However, students transitioning back to on-campus status during the spring or fall of 2021 will receive the full on-campus scholarship award and have an additional three-years, provided they meet program eligibility criteria.
Each year, Fort Hays State University awards more than $3.3 million dollars in scholarships and institutional aid to students.
"With the introduction of these two new scholarship programs, FHSU once again demonstrates its commitment to delivering great value at a very affordable price," said Vice President for Student Affairs Joey Linn. "We think these two innovative scholarship programs will help students and families navigate the ongoing challenges of a COVID-19 world and aid in the hoped-for transition to normalcy for our students when that becomes possible."
For students who take or retake the ACT, those scores will be honored under the current Freshman Scholarship Program.
The deadline for the scholarships has been extended to June 30. For more information, the FHSU admissions team can be reached at 785-628-5666 or tigers@fhsu.edu.
The scholarship website at https://www.fhsu.edu/admissions/scholarships/freshmen.
About FHSU Online Programs
More Kansans choose FHSU Online than any other university in the Kansas Board of Regents' system. FHSU's online programs are the most affordable in Kansas and among the most affordable, with tuition costs lower than 99 percent of all other online programs in the nation. FHSU's online programs are also among the most highly-ranked programs in the nation.