Tourism, hospitality management students inducted into honor society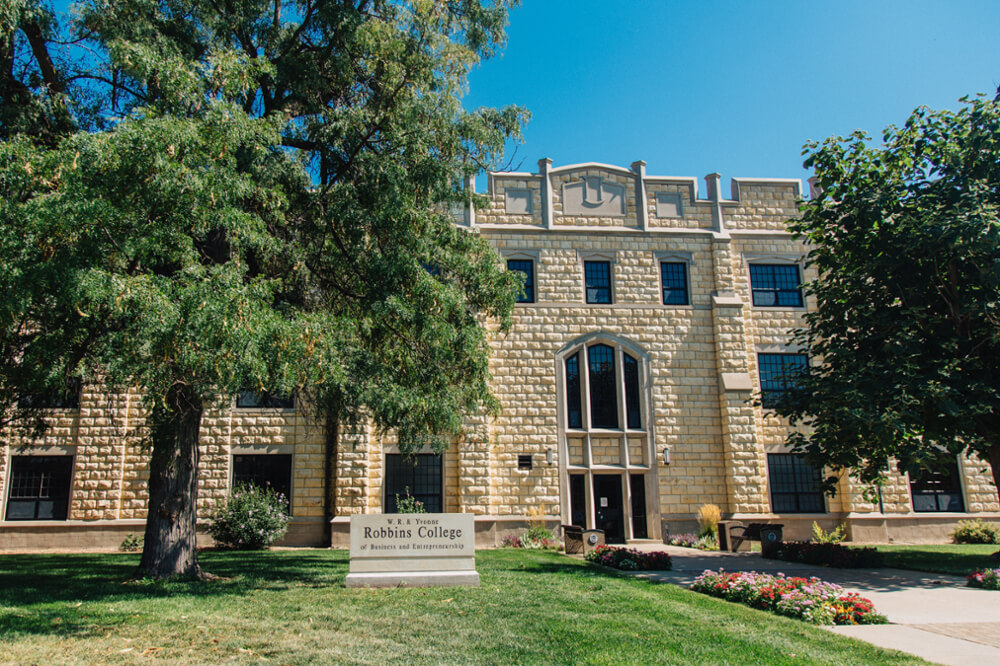 Nine tourism and hospitality management students at Fort Hays State University were recently inducted into the Eta Sigma Delta Honor Society in a ceremony conducted via Zoom.
Melissa Dixon, executive director for the Hays Convention & Visitors Bureau, was inducted as an honorary member for her continued support of the THM program. That support includes a regular internship with the CVB that has provided opportunities to both on-campus and virtual students.
The society, which recognizes outstanding students, is sponsored by the International Council on Hotel, Restaurant and Institutional Education.
"The professional benefits of ESD include opportunities for outstanding students to distinguish themselves in the eyes of educators, recruiters and industry executives in an increasingly competitive industry," said Dr. Stacey Smith, chair of the Department of Applied Business Studies and associate professor of tourism and hospitality management.
"Educational benefits include opportunities for ESD chapters to provide a stimulus for students to strive for academic excellence," she said.
Eta Sigma Delta has more than 90 active chapters throughout the world.
"The growth is a testament to the dedication of both students and professionals in hospitality and tourism to the pursuit of academic, professional and personal excellence," said Smith.
Guest speakers included Dr. Melissa Hunsicker-Walburn, interim dean of the W.R. and Yvonne Robbins College of Business and Entrepreneurship, and Jordan Carlisle, 2014 FHSU alumnus and assistant general manager of Moxy NYC Downtown.
Students who were inducted are listed alphabetically by hometowns.
ELLIS: Haley Reiter
GNERRO, Italy: Carlotta Bava
HAYS: Leon Luna-Gonzalez
Melissa Dixon, honorary member
HIGHLANDS RANCH, Colo.: Abbie Hayes
PAXICO: Mackenzie Howey
PHNOM PENH, Cambodia: Chantreametrey Tram
POTTSTOWN, Pa.: Janine Borders
SAN JOSE, Calif.: Lauren Bicknell
TRIBUNE: Cordell Waggoner