Fort Hays State criminal justice department recognizes outstanding students for 2019-20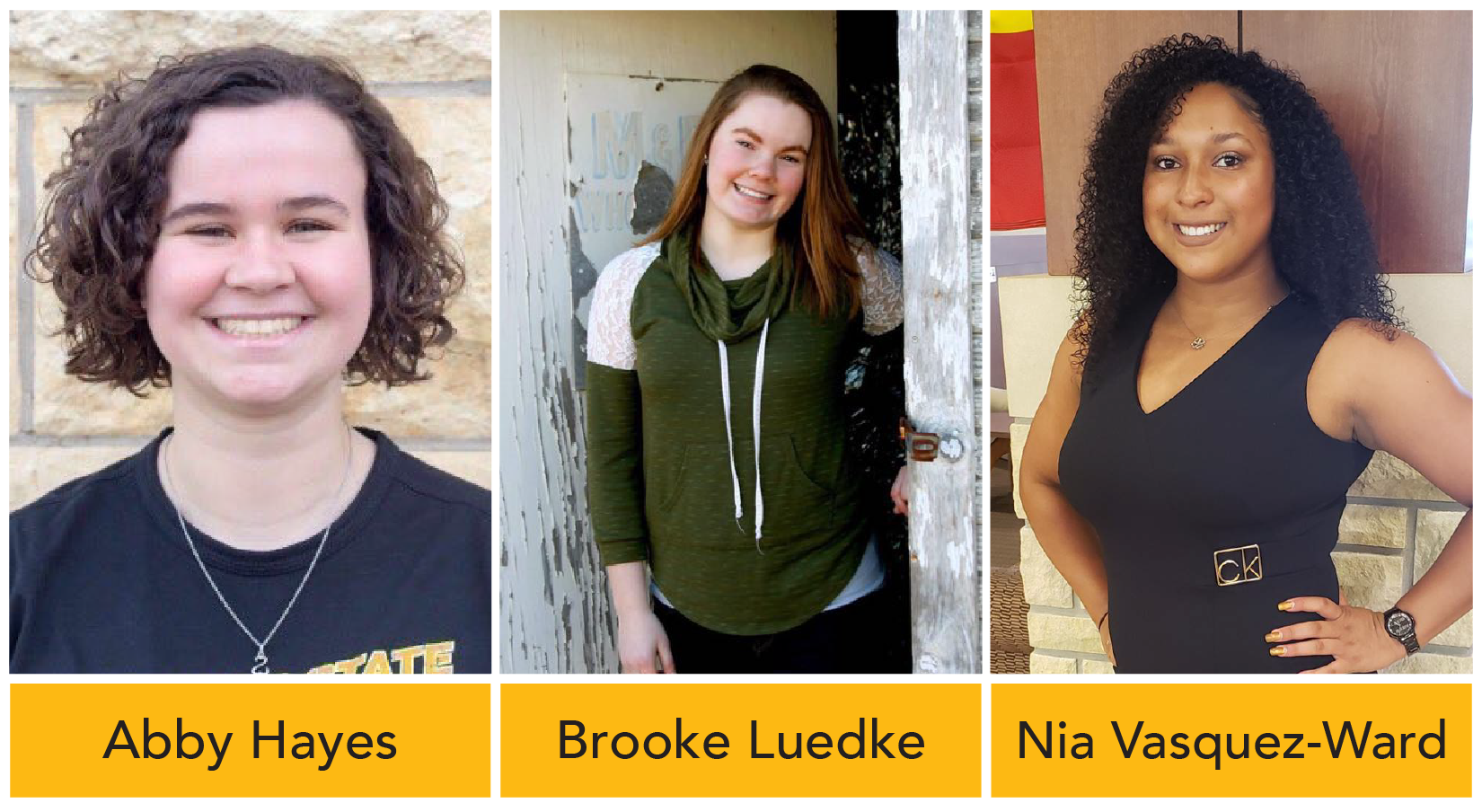 HAYS, Kan. – Fort Hays State University's Department of Criminal Justice continued the tradition of awarding students who have gone above and beyond in the classroom, on campus, and/or in the community.
Award recipients for the 2019-20 academic year are as follows:
Abby Hayes, sophomore from Baldwin City, Departmental Service Award, which goes to a student who goes above and beyond in service to the department, the university, and the community.
Brooke Luedke, senior from Mankato, Wendell W. Wyatt Scholarship, awarded to a student who entering their junior or senior year demonstrated leadership in and out of the classroom and academic success.
Nia Vasquez-Ward, graduating senior from Colorado Springs, Colo., Outstanding Senior Award, given to a graduating senior who demonstrated leadership both in and out of the classroom, involved in a variety of campus activities and organizations, engaged in the community, and academic success. Nia graduated this semester with a bachelor of science in criminal justice and a minor in psychology.
This award ceremony would have occurred during the College of Arts, Humanities, and Social Sciences Honors Reception. The reception was canceled because of the COVID-19 pandemic, but these outstanding students still deserve recognition for their hard work and dedication.