Long-time FHSU supporters start scholarship for chemistry majors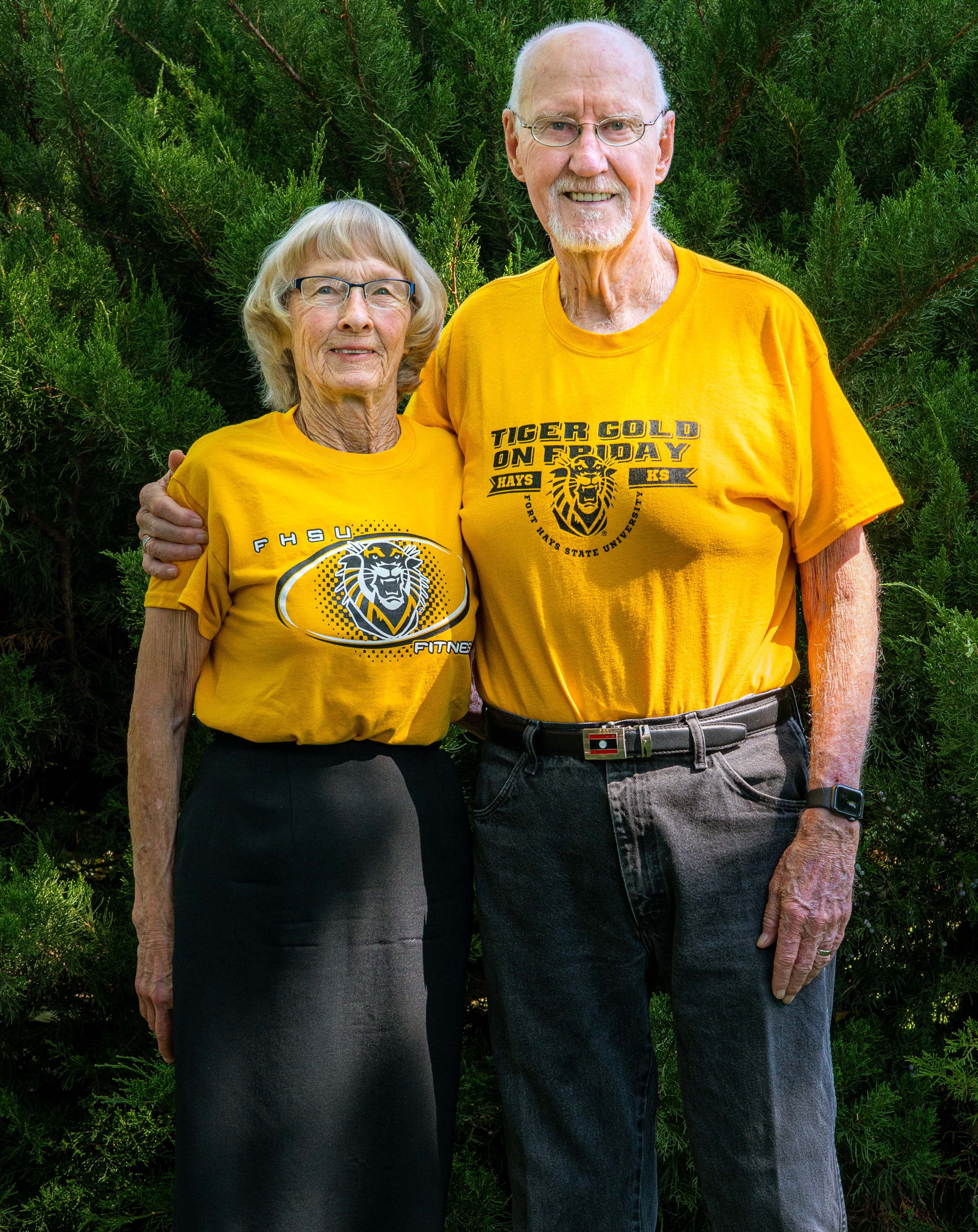 HAYS, Kan. – It's been more than 60 years since Gary and Ila Hulett graduated together from Fort Hays State University. And it's been more than 20 years since the husband-wife duo retired from teaching at their beloved alma mater.
But their love and dedication have not waned – for each other or their university – and has led the Huletts to establish a scholarship through the FHSU Foundation in support of students studying chemistry.
The scholarship is in honor of Ila, a long-time professor of chemistry, who was known for helping students no matter what time of day. Gary said he wanted to establish a scholarship in honor of Ila because of her contributions and dedication to FHSU's Department of Chemistry.
"We used to get phone calls at home in the evening hours, asking for Mrs. Hulett," said Gary, a former professor of biology. "For the next hour or so, Ila would patiently work through chemistry problems with students who struggled to understand the content. That happened many, many times."
The Huletts grew up in small north-central Kansas towns – Ila on a farm near Tipton and Gary in Osborne – and have been together since the eighth grade. They came to college together and eventually settled on majors that would result in long, successful teaching careers.
Following graduation from FHSU in 1958, the couple moved to Canada, where Gary completed his Ph.D. at the University of Saskatchewan. Meanwhile, Ila worked as a chemist at the university hospital and as an instructor for the university.
While they continue to travel – they have spent time in several different countries, including Australia, Great Britain and Egypt – the Huletts are content calling Hays home. They are proud to start a scholarship at FHSU.
"Fort Hays State has been an amazing place," Ila said, "with excellent faculty and hardworking students."
The Huletts attended Fort Hays State University back in the days when freshmen wore beanies on campus, and the late George Sternberg – now a world-renowned paleontologist – worked on campus as curator of the Fort Hays Kansas State College Museum in McCartney Hall.
During his freshman year, Gary's part-time job was in the museum, where he got to work with Sternberg, after whom the museum would later be named.
Gary remembers working for 39 cents an hour and paying $35 a month for an apartment on Sixth Street. Tuition back then was $45 a semester.
It was another FHSU icon who got Gary interested in biology. Gary came to college to study geology. But after taking a class with Dr. Gerald Tomanek, a biology professor who would later become the university's seventh president, Gary changed his major to biology.
"Dr. Tomanek was a phenomenal teacher who preferred a lot of hands-on work outside," Gary said. "He was not always organized, but he was so inspirational that it didn't make any difference."
The Huletts displayed the same care and concern for students throughout their teaching careers. 
They continue to stay in touch with some of their previous students and have fond memories of their time at FHSU as both students and professors.
"We recently got a note from a bright young woman who we both taught," Ila said. "She wrote, letting us know that she had now finished her MD. We are so very proud of her." 
The Huletts no doubt will be receiving similar notes from students for years to come, including Sienna Hockersmith, a senior from Victoria, one of the first two recipients of the Ila Hulett Chemistry Scholarship. 
"After hearing their story, these two are such an inspiration to current students like myself," Hockersmith said. "Being awarded this scholarship will allow me to continue my journey at FHSU. It is an honor to have the support of such great Fort Hays State University alumni who believe in my future."
To contribute to the Ila Hulett Chemistry Scholarship, or to learn more about creating your own scholarship in support of students within the Werth College of Science, Technology and Mathematics at FHSU, contact Darci Cain with the Fort Hays State University Foundation at 785-628-5620 or foundation@fhsu.edu.