FHSU launches Transfer & Military Center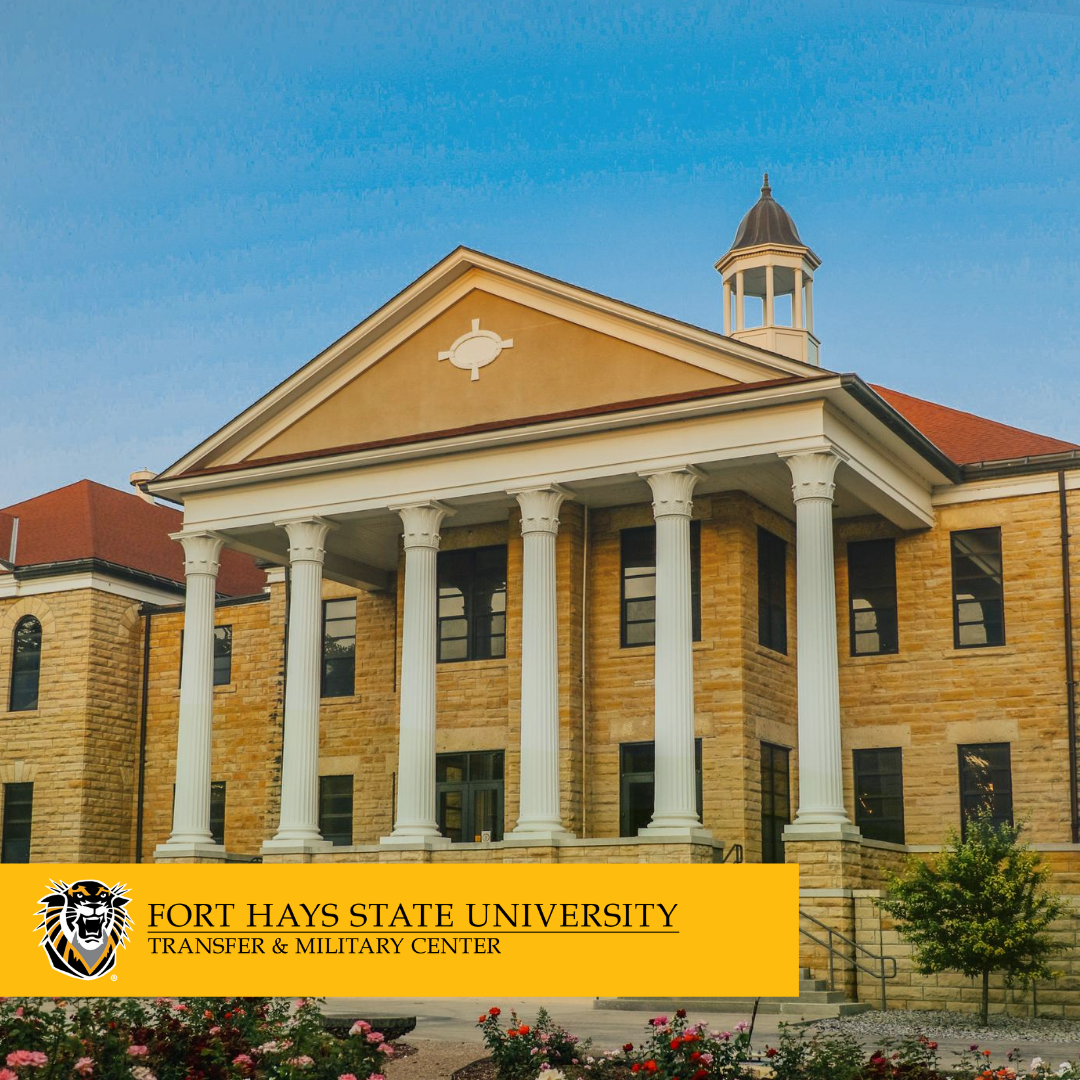 HAYS, Kan. – The often challenging process of transiting to college just got a lot easier for transfer and military connected students at Fort Hays State University.
As part of an initiative funded through the university's Strategic Enrollment Planning (SEP) process, a new Transfer & Military Center opened this summer in time for the fall 2020 semester. Led by director Erica Fisher, the work of the center's staff focuses on serving transfer and military students even before they apply via a quicker, and more personalized experience.
"The Transfer & Military Center provides prospective students with a seamless transition to FHSU," Fisher said. "We are dedicated to creating innovative pathways and partnerships to enhance the success of our transfer and military-connected students."
Assistant Director and Navy veteran Kelsi Broadway, formerly the military student success specialist for FHSU Online, will assist military connected students by evaluating their transfer credits and military experience to determine how it can apply as credits towards FHSU majors and programs of study.
Transfer Success Coach, Holly Rebel, provides similar services for our prospective transfer student populations. Students can request these services prior to submitting their application to FHSU.
Dr. Seth Kastle, an assistant professor of leadership studies, who also serves as the university's director of military program innovation, was instrumental in the creation of the center.
"A few years ago, I was working on the idea of a military center, and Erica was working on establishing a transfer center," Kastle said. "Through the SEP process, our ideas were merged. We're in a great place to go this route because we have the infrastructure in place to significantly improve the quality of services we provide to non-traditional students."
"Non-traditional students tend to approach selecting a college very differently than traditional students.  They tend to be at a point in their lives where the need to balance work and family commitments plays a major role in their decision-making process," Kastle said. "I think our students will really benefit from the support network our new center provides."
More information about the center can be found at https://fhsu.edu/transfer-military-center.