FHSU's inaugural BSN to DNP graduating class sets a high standard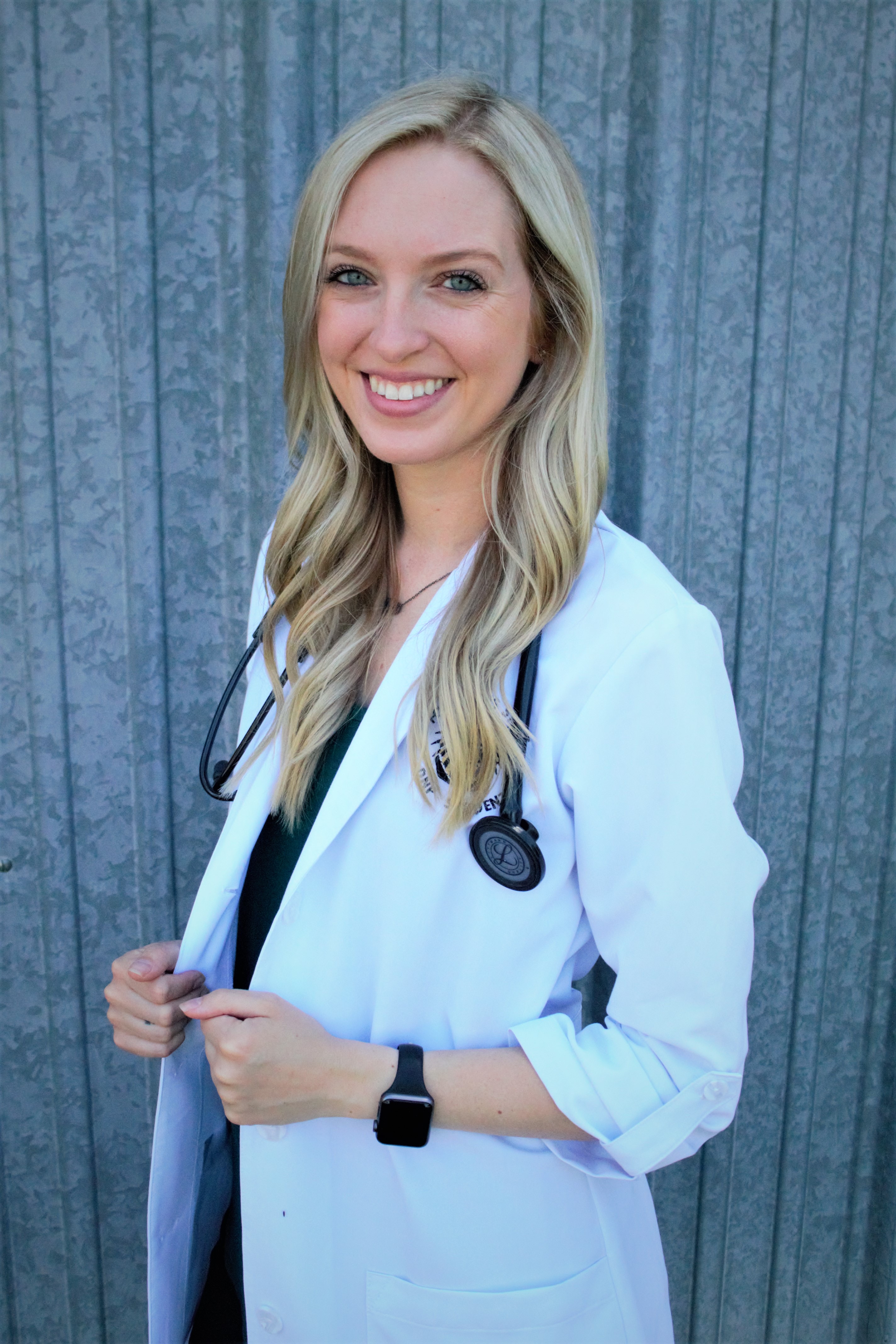 HAYS, Kan. – Graduating classes of 2020 across the country long will be remembered for the challenges they faced during the last several weeks before graduation.
But it's the success of one group of new alumni at Fort Hays State University that future graduates will look to emulate for years to come.
The inaugural graduating class from the Bachelor of Science in Nursing to Doctorate of Nursing Practice (BSN to DNP) online program set the bar high when all 12 passed the national certification board examination on the first try.
Now, those advanced practice registered nurses (APRNs) are working in medical facilities all across the state in a wide variety of healthcare services: family practice, public health, cardiology, rheumatology and psychiatric.
Contributing to that perfect pass rate were several measures implemented by the nursing department and its staff before the program even started.
Nursing faculty wrote grants from two different organizations that helped fund equipment and extra classes – some geared specifically toward tips for passing the certification exam.
In addition, two Fort Hays State BSN to DNP students were selected for fellowships from the KU School of Nursing where DNP graduates work in a residency-type program, giving them invaluable experience their first year after graduation.
"The program is designed for the APRN to continue to learn from instructors, preceptors and specialists," said Terry Siek, vice president of patient care and chief nursing officer at The University of Kansas Health System-HaysMed Campus. "We have been working on the transition to practice for our APRNs and hope this will be the model that we can follow in the future."
Heather Holaday from Garfield received one of the KU fellowships and is working at the Pawnee Valley Medical Associates in Larned.
"It's a great transition piece," Holaday said. "I'll have the opportunity to go into a practice and learn as I go. I get a year of guidance from a mentor who I can rely on to ask questions."
The clinic pays for 60 percent of the graduate's salary, while the fellowship makes up for the remaining 40 percent.
One of the grants written by FHSU came from the Hansen Foundation. Graduates set to work in any of the 26 counties served by the foundation could apply for a $25,000 scholarship to help offset college expenses.
The largest grant came from a Health Resources and Service Administration. That federal grant provides the BSN to DNP program with nearly $700,000 over a four-year span. Half of that goes to stipends to graduates who will work in rural and underserved areas for at least two years. The other half helps with the purchase of new equipment, funding new faculty positions to assist in simulations and clinical site placement and to enhance course work.
Adding review courses for the national certification to part of the curriculum was key to the graduates' success, said Mary Jo Gubitoso, assistant professor of nursing.
She said the courses helped them organize the large volume of material and gave them test-taking skills, and provided practice exams before taking the national certification.
"I thought those review courses were phenomenal," Holaday said. "They were difficult, but I felt so prepared for my certification exam. I knew I had the information to pass."
Jenny Manry, chair of FHSU's nursing department, attributes the success of the program to her entire team, especially faculty.
"Our faculty are some of the best nurse practitioners in Western Kansas," she said. "They each practice part-time in a clinical setting to stay current in evidence-based practice. These sites include working in the emergency room, cardiology, family practice, and neonatology. They care about students and often burn the midnight oil to make sure that our program is the best."
Information about the BSN to DNP program and all nursing programs at Fort Hays State can be found at www.fhsu.edu/nursing.
Following is a list of the first graduating class of the BSN to DNP program, their hometowns and their place of employment:
Summer Anthony, Salina, KU School of Nursing fellowship, First Care Clinic, Hays.
Alicia Arias, Hays, First Care Clinic, Hays.
Paula Bitter, Holyrood, Russell County Health Dept.
Violet Gomes, Basehor, Leavenworth County Health Dept.
Heather Holaday, Garfield, KU School of Nursing fellowship, Pawnee Valley Medical Associates, Larned.
Vicki James-Bortzer, Jetmore, Pratt Regional Family Practice, Dodge City.
Jennifer Payne, Garden City, Heart Center at St. Catherine Hospital, Garden City.
Cathryn Preisner, Hays, Hays Family Medicine.
Debra Shinn, Ellis, Rheumatology Clinic, Russell Regional Hospital.
Alicia Utley, Hutchinson, seeking employment in family healthcare.
Jenesa Osborn, Valley Center, Cardiovascular Care, Wichita.
Erica Powell, Ellinwood, Center for Counseling, Great Bend.