Leadership Studies faculty earn awards at ALE Conference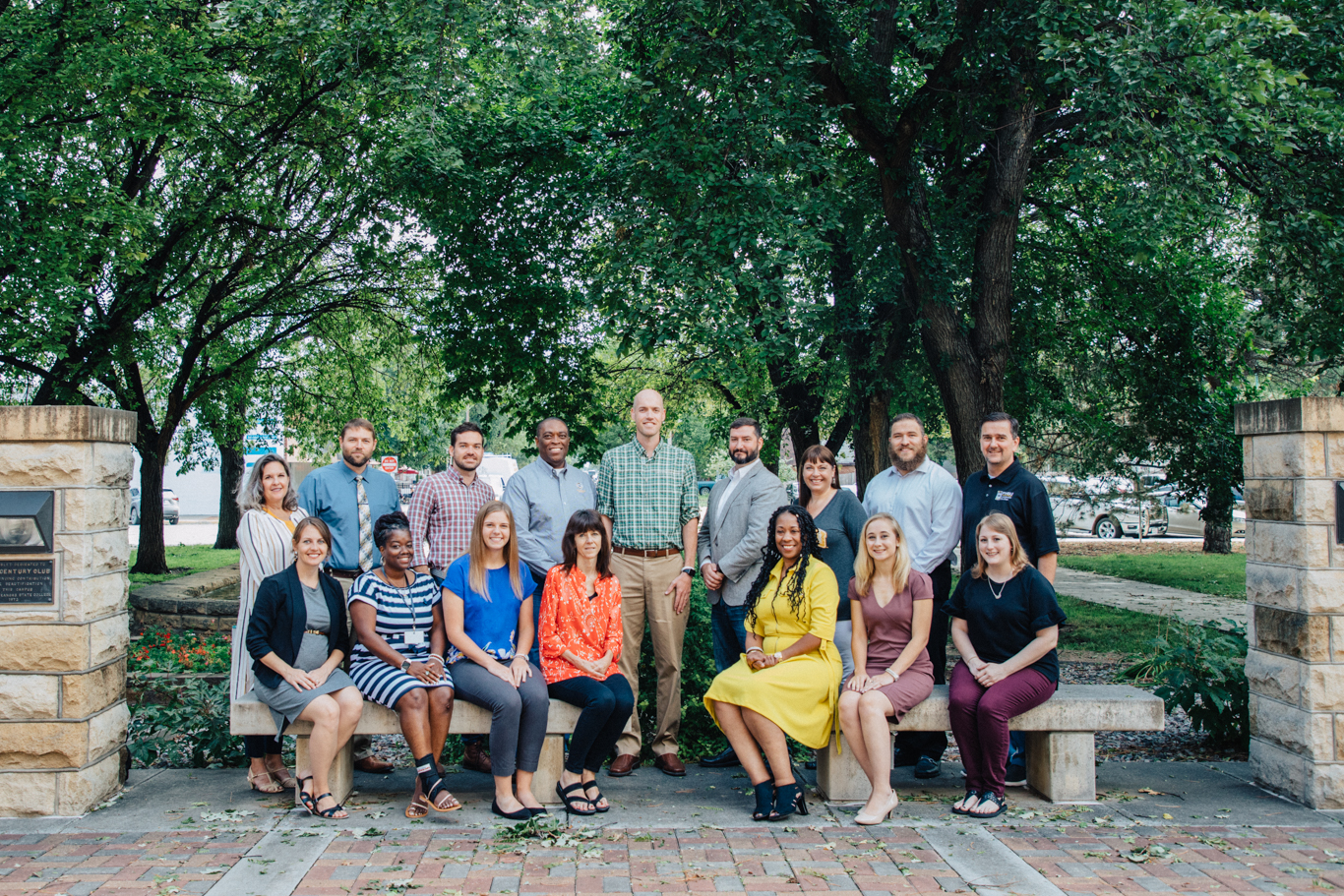 HAYS, Kan. – On July 15, 2020, the Department of Leadership Studies received two honorable awards at this year's Association of Leadership Educators (ALE) Virtual Conference. ALE is a volunteer organization that promotes educational initiatives designed to support people, organizations, and communities.
Jeni McRay, Donnette Noble, and Haley Jones were presented with the Outstanding Poster Award for their work on Civic Investment in the 21st Century America: A Call to Action. The poster will be on display outside their department (on the second floor in Rarick Hall) during the fall semester.
Additionally, The Voss Advanced Leadership Undergraduate Program (VALUE) was awarded the Outstanding Leadership Program Award. The Department of Leadership Studies congratulates Jill Arensdorf, Justin Greenleaf, Kaley Klaus, and many others who have worked diligently to make this program a success.
The VALUE Program is designed to develop the most promising undergraduates into powerful agents for good, following their educational experience at Fort Hays State University. This program is available to any on-campus or virtual major who is interested in practicing their leadership skills through a year-long class, leadership conference, and an individualized project.
Caden Frank, a senior majoring in organizational leadership, was an active member of the VALUE program.
"I loved being part of the VALUE program! The class is very engaging, and you make great friends with your classmates. We got to go to a leadership conference in Wichita, and our projects ended up being great learning experiences despite having COVID interrupt them," said Frank.
"It's helped me explore what matters most to me in life honestly and helped me find what careers I want to explore where I know I can succeed and make a difference in other people's lives at the same time."
For more information about this event and other opportunities The Department of Leadership Studies is hosting, please contact Allison Muth or Jackie Gottschalk at fhsuleaders@fhsu.edu or call (785) 628-4304.
The VALUE program is a year-long curricular and co-curricular experience for upper-division students on campus and online. For more information, visit: https://www.fhsu.edu/leadership/value/index