FHSU graduate excited to watch online ceremony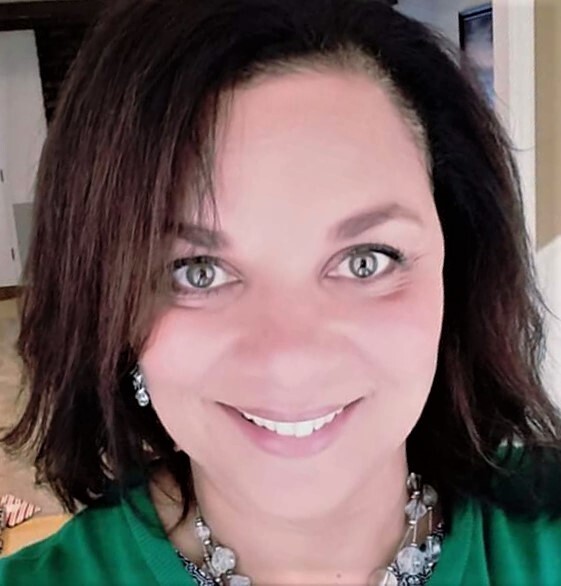 12/10/20
HAYS, Kan. – As a student teacher in a remote learning classroom this semester, it's not uncommon for Regina Anderson to spend time in front of her computer over the noon hour.
But Friday's screen time will be different for this non-traditional student from Wichita. Anderson will be watching Fort Hays State University's virtual commencement ceremony, anxious to hear her name called as a recipient of a master's degree. 
It's the third FHSU online degree in six years for Anderson, who first earned an associate's and bachelor's in general studies before pursuing her master of science in education (MSE) with an emphasis in elementary education.
Because of the COVID-19 pandemic, Fort Hays State's traditional, in-person fall commencement ceremony was converted into a series of smaller, college-specific virtual ceremonies. The College of Education's ceremony is set for noon on the official Fort Hays State Facebook page and on the Tiger Media Network website, and Anderson will be watching.
It's been a long time coming, but Anderson said it's been worth the effort taking classes at her pace, and online, while raising three children and working as a preschool teacher and a substitute teacher.
Anderson said taking classes online, working around her children's school activities, was "perfect" for her and that it has been a positive experience for her entire family.
"The kids are super excited for me, and I think this is setting a great example for them," she said. "They saw me struggle trying to balance my 'mom' life, school and their activities. They saw that persistence and hard work pays off."
Anderson first learned from a friend about FHSU's online programs not long after she and her family moved to Wichita from Arizona back in 2013.
She checked it out and "slowly, but surely, I kept taking classes and continued my journey," she said. The more Anderson became involved with FHSU Online, the more she was impressed. 
"Everyone at Fort Hays State kept going above and beyond," she said. "They were always asking if there was anything I needed and giving me phone numbers for support if I needed anything. If this program didn't exist, I would not have my degree. Being able to take classes online and be motivated by great teachers to keep going was key." 
Anderson said she also received a lot of encouragement and direction from Scott Gregory, director of field experiences for the College of Education, who is in charge of student teaching programs.
"He really connects with people and does a lot of student support," Anderson said. "I feel like he really listens to students and what they need to succeed."
Anderson plans to substitute teach during the spring semester with hopes of an elementary education position in the Wichita school district opening for the 2021-22 school year. All the while, she said she continues to encourage other non-traditional students to pursue a degree.
"It's never too late to work on your degree, and FHSU has a great online program," she said. "I tell them to take one class at a time if they have to, and they will eventually get there. It's not how long it takes you, it's where you end up."