FHSU Online programs ranked high by numerous organizations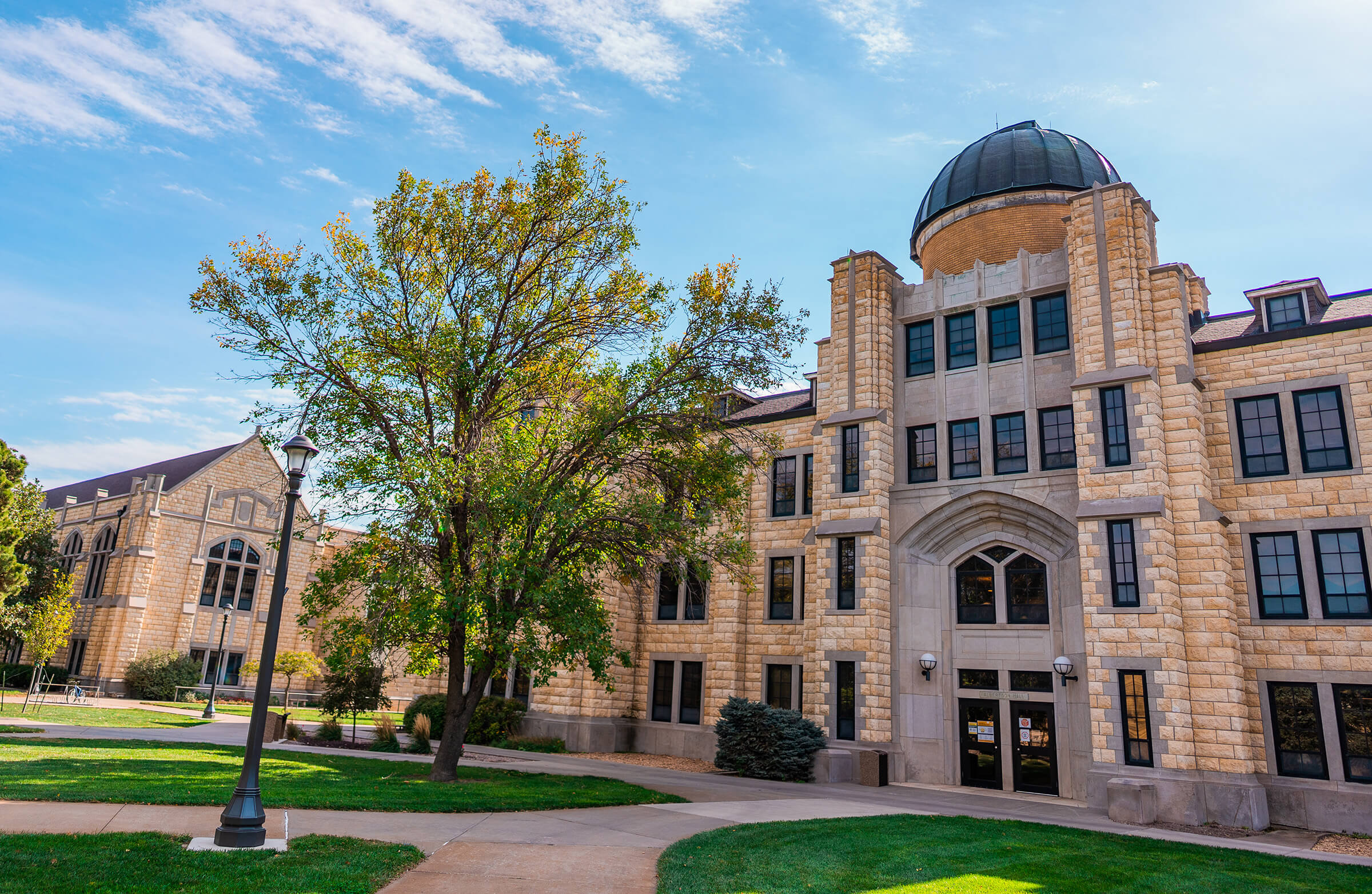 2/2/21
Fort Hays State University closed out the year of 2020 with nine different programs ranked in the top 10 by organizations evaluating online higher education programs.
Topping the list for the final rankings of 2020 was the Department of Nursing, which was ranked No. 1 among the most affordable online master's in nursing educator programs by nursingschool.com. The program is completely online, so it provides the flexibility that a lot of students need. Designed for current working nurses who want to transition into education, this MSN covers the educational topics that apply to the nursing field. Students benefit from a combination of a flexible course timeline as well as the chance to interact with their fellow students. For the list of ranked programs, visit https://www.nursingschoolhub.com/most-affordable-nurse-educator-msn/.
Two FHSU programs received No. 2 rankings – the master of business administration (MBA) and diagnostic medical sonography. For business students looking for the lowest-risk investment in an MBA program, ValueColleges.com editors researched online and hybrid programs from accredited trusted colleges and universities across the United States. Value Colleges ranked programs according to one simple metric: tuition cost, according to current IPEDS data. The top 25 rankings list can be seen at https://www.valuecolleges.com/ranking/cheapest-online-mba-programs.
The diagnostic medical sonography program was ranked second by Accredited Online Colleges. The program is 124 credit hours in duration, with the major elective courses comprising 30 credit hours, which students can obtain by choosing from a large list of relevant imaging classes. Those who have completed a radiologic technology program from a non-degree-granting institution may find FHSU's program particularly advantageous to their educational pursuits, as the university grants up to 46 credits toward the degree for prior related coursework. The rankings can be found at https://www.accredited-online-college.org/accredited-online-colleges-diagnostic-medical-sonography/.
Ranked fourth, by BachelorsDegreeCenter.org for fast-paced degrees was FHSU's political science program. Finding a fast-track program is easy, but finding a good one can be difficult. Bachelor's Degree Center features only accredited, reputable colleges and universities offering accelerated-format degrees. Programs are ranked by their cost, reputation, and salary potential, using data from Niche and IPEDS. These accelerated political science degree programs are available both online and on campus. The list of ranked programs can be found at https://www.bachelorsdegreecenter.org/accelerated-political-science-degrees/.
Learn.org – a free online resource for students and career seekers – ranked two FHSU programs in the top six: hospitality and management, third, and online elementary education, sixth.
Learn.org noted that students interested in a career as an innkeeper, a restauranteur or a hotel manager should explore FHSU's online bachelor's degree in hospitality management. Its program gives students a well-rounded background in business and tourism and hospitality management through core classes. A complete list of the rankings can be found at https://learn.org/articles/Bachelors_Degree_in_Hospitality_Management_Online_Degree.html.
In compiling the top 25 list for elementary education, Learn.org considered hundreds of universities across the country and selected Fort Hays State based on academic and career resources, the quality of education, faculty and more. For the complete list of ranked schools, visit https://learn.org/articles/best_online_elementary_education_bachelors_degrees.html.
EduRef.net, a nationally recognized provider of college planning resources, ranked FHSU's master's in education the seventh most affordable in the country. EduRef.net reviews publicly available data to produce independent ranking assessments of various educational programs, in addition to student guides and resources. A complete list of the rankings can be found at https://www.eduref.net/most-affordable-colleges/online-masters-in-education-degrees.
FHSU was featured by OnlineMastersColleges.com as one of the top 20 in the nation for affordability and value for online master's education programs. The organization's educational specialists research various universities that offer online master's programs in different subjects and rank them based on affordability and quality of the programs. Fort Hays State was ranked eighth, and a full list of the top 20 can be found at https://www.onlinemasterscolleges.com/most-affordable-online-masters-programs/.
FHSU's gerontology program earned a 10th-place ranking from Accredited Online Colleges, which stated that "Fort Hays State University promises to provide one of the highest quality educations available." The bachelor of general studies option gives students a broad liberal arts education while allowing them to gain expertise on the aging population. Students who choose the gerontology concentration complete 21 hours of concentration-specific courses. Data used for the rankings by Accredited Online College include affordability, student-to-faculty ratio and the number of programs offered on-campus and online. A complete list of the rankings can be found at https://www.accredited-online-college.org/accredited-online-colleges-gerontology.