FHSU'S Frank named a Newman Civic Fellow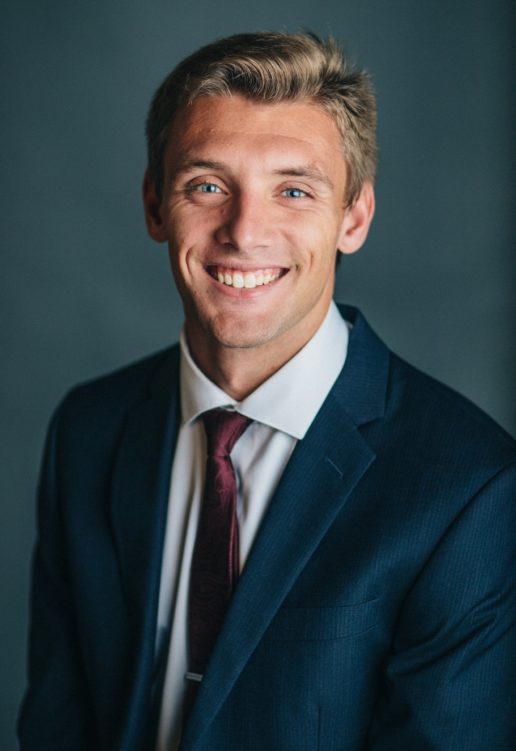 3/25/21
Campus Compact, a Boston-based non-profit organization working to advance the public purposes of higher education, has announced its 2021-2022 Newman Civic Fellows. The list of 212 students for this coming school year includes Caden Frank, a graduate student at Fort Hays State University.
The Newman Civic Fellowship is a year-long program for students from Campus Compact member institutions who are nominated by their institution's president or chancellor. The students selected for the fellowship are leaders on their campuses who demonstrate a commitment to finding solutions to local, national, or international challenges.
Frank, from Omaha, Neb., graduated in December 2020 with a bachelor's degree in organizational leadership. He is a first-semester student in the Master of Science in Education (MSE) degree in Higher Education and Student Affairs program at FHSU. He came to FHSU in 2017 on a soccer scholarship and intending to pursue pre-engineering coursework. After taking just one class in the Department of Leadership Studies, Frank changed his major to organizational leadership. That decision led to his involvement in numerous leadership projects, both on campus and in the Hays community. He was selected to the VALUE program (Voss Advanced Leadership Undergraduate Experience) through the Department of Leadership Studies, where he focused on civic and non-profit leadership. While working on his MSE degree, Frank also serves as a graduate research assistant under the mentorship of Donnette Noble, the director of Civic Learning and Engagement.
Frank said in his Newman Civic Fellows personal statement that "personal connection is at the core of all I do, both personally and professionally." He is looking forward to collaborating with a diverse group of peers.
"My career goal is to find ways I can invest in the next generation of people and help them be change-makers," he said. "I think this fellowship will be beneficial to hear how my peers deal with certain demographics at their universities, which will give me more insight in becoming a change agent in Hays."
The Newman Fellowship is named for the late Frank Newman, one of Campus Compact's founders, who was a tireless advocate for civic engagement in higher education. In the spirit of Dr. Newman's leadership, Campus Compact member presidents and chancellors nominate student leaders from their campuses to be named Newman Civic Fellows.
"Caden is a dedicated and accomplished student leader," FHSU President Tisa Mason wrote in her nomination statement, where she pointed out that Frank received multiple honors for his tireless service and was named the 2018 Peer Mentor for FHSU's Honors College. "Our campus is both proud of and grateful for his contributions as an undergraduate student, and we look forward to his continued contributions to meaningful engagement as a graduate student." 
Through the fellowship, Campus Compact provides Fellows with a variety of learning and networking opportunities that emphasize personal, professional, and civic growth. Each year, fellows participate in numerous virtual training and networking opportunities to help them develop the skills and connections they need to create large-scale positive change. The cornerstone of the fellowship is the two-day Annual Convening of Fellows, which offers intensive skill-building and networking. The fellowship also provides cohort students with opportunities to apply for exclusive scholarship and post-graduate opportunities.
"We are proud to recognize these extraordinary student leaders and thrilled to engage with them," Campus Compact President Andrew Seligsohn said. "The experience of the last year has driven home to all of us that we need open-minded, innovative, public-spirited thinkers and doers. That is what Campus Compact is about, and the stories of our Newman Civic Fellows demonstrate that is who they are."
Learn more about the Newman Civic Fellows program at compact.org/newman-civic-fellowship. More on the 2021-22 cohort can be found at compact.org/newman-civic-fellowship/2021-2022-newman-civic-fellows.