KAMS/AMS completion ceremony set for Saturday at FHSU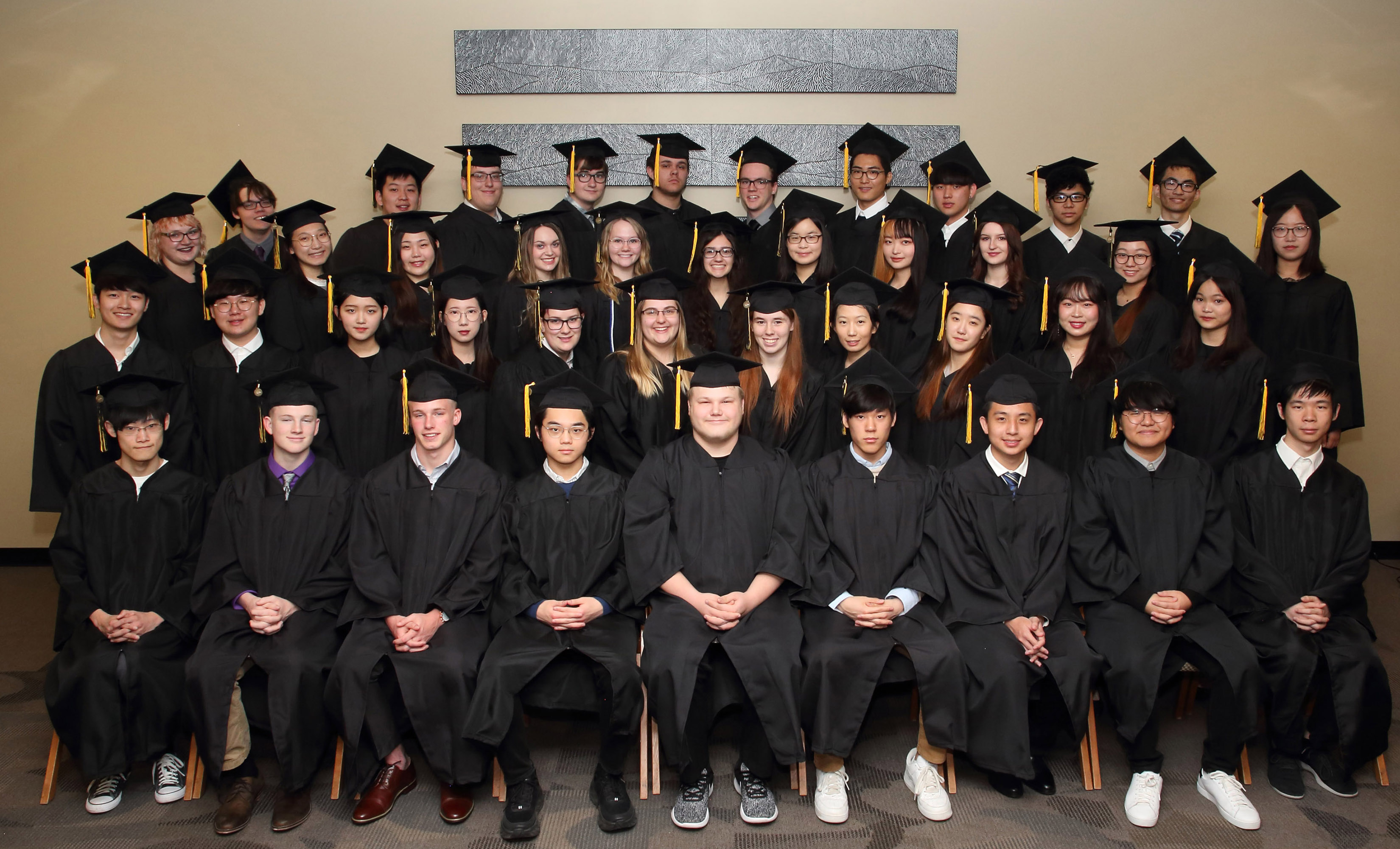 05/07/21
Faculty and students alike are grateful to be able to hold this year's completion ceremony for the Kansas Academy of Mathematics and Science (KAMS) and the Academy of Mathematics and Science (AMS) in person after last year's seniors were honored on video because of the pandemic.
The 2021 ceremony to honor the 11th graduating class of the program is set for 11 a.m. Saturday, May 8. To ensure sufficient room for social distancing, the ceremony will be held in the spacious Beach/Schmidt Performing Arts Center in Sheridan Hall instead of its traditional location in the Memorial Union Ballroom.
KAMS is Kansas' premier early college residential program designed to provide a STEM-focused academic experience for gifted and talented high school juniors and seniors. AMS is an early college program open to international and out-of-state domestic students, offering an unparalleled academic experience for gifted and talented high school students from around the country – and the world.
After returning home last March when the coronavirus forced FHSU to move to remote operations for the remainder of the semester, Angie Acred from Leavenworth was more than ready to return to campus in August for her senior year.
She is on the pre-med track and plans to major in biology when she continues her education at the University of Kansas in the fall.
However, Acred said, "she will never forget her time at Fort Hays State."
Acred had no problem adjusting to making new friends her first year in KAMS. Her mother is a major in the U.S. Army, and Angie has lived in six different states and has moved eight different times in her lifetime.
"This second year at KAMS is the first time since fourth grade that I've attended the same school for two consecutive years," she said. "Going to different schools is all I've ever known."
It didn't take Acred long to learn how much she liked her new school.
"The research experience for undergrads here at Fort Hays State will be so beneficial for me," she said. "Here, we learned so much from everyone. There were a lot of networking opportunities, and we were able to communicate with professionals in our field of study. At KAMS, you are offered so many more opportunities than a traditional high school setting."
She added that she "really liked having the smaller class sizes at FHSU. I had almost 300 people in my class at Leavenworth, and I didn't know a lot of my classmates."
Saturday ceremony will recognize 31 graduating seniors. Twenty of those will attend Saturday's completion ceremony, including one international student in AMS. The other 11 international students from South Korea and China were not able to return to FHSU for their senior year because of COVID travel restrictions, and they will finish their classwork virtually. This year's KAMS class comes from all four corners of the state, including rural, suburban, and urban areas.
Student speakers for the ceremony are selected based on academic success achieved during their time in the program, along with involvement in clubs/activities, research, and community service. This year's speakers will be Leo Harzman from Downs and Aum Patel from Salina.